The Best Career Choices For Students
Children are commonly asked, "What do you want to be when you grow up?" They might dream of being astronauts, firefighters, doctors, teachers, etc. However, as they move into their teenage years, they often want to explore other career choices.
Conventional wisdom claims a student's choice of college and major will drive their occupation. However, for college to be the best investment, it needs to be the other way around: The career choice should drive the selection of college and area of study, which will help them, and you, make the best decision about college.
How To Help Your Student With Career Choices
Begin the Search Online
Students that plan for careers early have a better chance of developing a goal-oriented plan of action, which is very useful when creating a college funding plan and choosing a college. To begin, have them start by taking The Birkman Method LEAP Fit 2 Flourish Coaching.
The Birkman Method assesses a person's personality, strengths, interests, and perceptions to help determine career options based on their skills, abilities and communication style. In addition, LEAP's methodology takes a future gaze into the first 40+ years a student will work and finds the best career suggestions based on The Birkman Method results. As your student explores their talents, they'll have a better understanding of career choices and where to focus their college search.
Seek Out Hands-On Experiences
One of the best ways to gain a deeper understanding of what the best career might be is to have hands-on experiences such as volunteering or a part-time job in an area that piques their interest. As an example, if your teen is interested in being a vet, encourage them to apply to the local veterinary clinic or volunteer at the local animal shelter.
If your teen is interested in city planning, a summer job or volunteer position with the city, even if it is maintaining city trails and parks, will give them a preview into how cities are managed. If you know anyone working in the fields they are interested in, or someone who has similar interests, have your son or daughter ask them about it and arrange for a job shadow.
Choosing A Major And College
Once your student has an idea about the type of occupation they'd like to have, it becomes easy to figure out which majors could apply.
While searching for colleges, look at schools that are strong in those areas of study. Once you've narrowed down the choices, review tuition as well as room and board costs to determine if it is within your college funding budget.
Arrange for a campus visit and inquire specifically about those departments your student is interested in. Ask if there are students or professors your student can talk to about classes, and inquire about internships, scholarships and work-study positions in their field of interest.
Even if your student doesn't know exactly what they want their job to be in the future, it's important to help them see how career choices drive the major. If they decide they'd prefer a different field and want to change majors before graduation, they can approach it with the same mindset and use their investment in education wisely.
Need More Insights For Helping Your Student?                         
At Westface College Planning we highly recommend LEAP's Fit-2 Flourish Birkman Method to help students find a career fit and the best colleges for that job. If you want to talk to us about this program or need additional help for your student to explore and navigate career choices contact us today with your questions!
Ready for your own success story?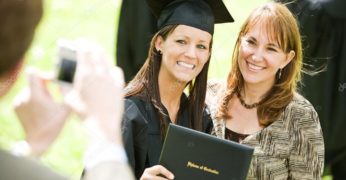 If you're a typical parent with college-bound students, you're probably overwhelmed. You want to help your sons and daughters make the right choices and prevent overpaying for their education. You're not alone! We're here to help. Schedule your free consultation today – click below to get started!
Catch our free, on-demand webinar:
How to Survive Paying for College
Join Beatrice Schultz, CFP® for our on-demand webinar, where she provides parents with the exact steps that often greatly lower the cost of college, even if there's little time to prepare.