The 5 W's to Buckling Down & Gearing Up for a Successful FAFSA
As we approach December, dressing Christmas trees with festive ornaments and enclosing presents in colorfully decorated wrapping paper, some muse about the upcoming year's resolutions.
One in particular should rank high on your list, particularly for those orchestrating a smooth transition from high school to college: preparing for the FAFSA.
FAFSA?
While the majority of parents are overly aware of the FAFSA and its benefits, some are entirely new to the world of preparing for college.  So, what is the FAFSA?
FAFSA (Free Application for Federal Student Aid) allows parents and students to submit a yearly application that leads to accessing and utilizing student aid money—grants, loans, and work-study, to name a few.
Sounds Good, But What Do I Need?
First decide whether you or your child will file.  The application focuses on the student at first, but may require the financial status of the parents in light of their dependency.
If the student answers yes to any of these questions (Were you born before Jan. 1st 1990? Are you married? Etc.) and you're considered independent, but all no's means dependent.
Dependent = You'll need documentation for the student and parents.
Independent = You'll need documentation for the student and their spouse (if married).
In any case, make sure to collect necessary documents that will make answering financial questions a whole lot easier:
Tax Forms (Federal Income)
Assets (Business Investments & Bank Statements)
Personal (SSN & Driver's License)
Income Proof (Untaxed & Taxable Income)
Is This at FAFSA.gov?
Yes, the entire application channels through the FAFSA.ed.gov website.
Once you determine dependency and pull together all the necessary forms, set aside at least 1-2 hours to apply.
It's a good idea to involve your child in the process, maybe just by sitting them in a chair and pointing out the answers to questions, or even allowing them to fill out the application as you feed appropriate information.
They'll get a good idea to how it works, should they need to renew their FAFSA in the future on their own.
You'll also get a PIN number that's unique to the student.  Keep an electronic and written record of the PIN to reference; they'll ask for it more than once.
So Is It Opening Soon?
The official window to submit an application for the 2014-15 school year begins January 1st 2014 and ends June 30th.
We cannot stress enough the importance of submitting as early as possible.  If you let the deadlines slip your mind, your student will not be eligible for any federal aid that school year.
They operate on a first-come, first-serve basis for aid, so the earlier, the better!
As to when your aid will be awarded, check your specific state's time span of announcing the status of the student and the aid involved.
If We Haven't Convinced You Yet…
Here's a few more reasons:
Determining your need status is a vital factor for many schools that utilize the FAFSA to award aid.
Potentially free money toward the student's college career.
The average Cost of Attendance for Cal State is $22,000 and UC is $32,000 per year.  Depending upon the school and the student's need, they very well may be eligible for federal-issued funding for anything from tuition to smaller expenses such as parking permits.
It's free!
Applying once per year is cost-free and begins the process of obtaining student aid.
To ensure the best possible opportunity for financial aid, prepare accordingly, apply early and afterward, check e-mail frequently for aid award notices.
After reviewing all the prospective benefits, you have to ask yourself: Why not apply?
Westface College Planning can help you prepare for the FAFSA effectively and navigate the financial aid process from start to finish. To learn how we can help you call us at 650-587-1559 or sign up for one of our Tackling the Runaway Costs of College Workshops or Webinars.
Photo Credit: Ed.gov
Ready for your own success story?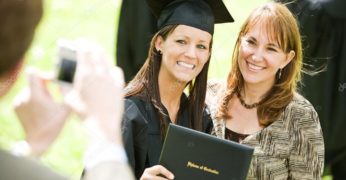 If you're a typical parent with college-bound students, you're probably overwhelmed. You want to help your sons and daughters make the right choices and prevent overpaying for their education. You're not alone! We're here to help. Schedule your free consultation today – click below to get started!
Catch our free, on-demand webinar:
How to Survive Paying for College
Join Beatrice Schultz, CFP® for our on-demand webinar, where she provides parents with the exact steps that often greatly lower the cost of college, even if there's little time to prepare.