The 4th Annual Dare 2B Digital Conference: Discover Exciting Careers
Did you know that women hold more than half of all professional occupations in the U.S. but only 18% of computer and information science degrees were awarded to women in 2008? That's down from 37% in 1985. Computational Science underlines nearly all scientific innovation today and drives virtually every sector of the United States' and global economy. However, the U.S. is falling seriously behind other nations in developing its future workforce of technology experts. A shrinking talent pool and a critical under-representation of women in the fields of technology threaten our global competitiveness.
This is where the Dare 2B Digital Conference comes in. Dare 2B Digital's mission is to ensure that women are fully represented in the wide spectrum of exciting, creative and lucrative careers that leverage an education in computer science. Dare 2B Digital reaches out to young women in middle school and high school in underserved communities who use familiar technology like cell phones and video games everyday, but who do not consider careers that envision, develop, market, sell, apply or rely on these and other technologies.
For careers in these fields, a college education is vital. Our own Beatrice Schultz, founder of Westface College Planning and host of College Smart Radio on 1220am KDOW, The Wall Street Business Network, will be holding a two-part workshop at the Dare 2B Digital Conference on February 9th at 1:30p.m. – 2:00p.m. inside the Oracle Conference Center in Redwood Shores. The "Tackling the Runaway Costs of College" workshop will cover steps to maximizing your financial aid eligibility, how to compare public and private colleges, best practices for school selection and much more.
Click here to register for the Dare 2B Digital Conference today. Space is limited. To learn more about the event visit https://www.dare2bdigitalconference.com/. For information about Westface College Planning and College Smart Radio, visit the following links:
Photo Credit: mrsdkrebs
Ready for your own success story?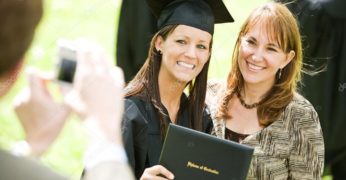 If you're a typical parent with college-bound students, you're probably overwhelmed. You want to help your sons and daughters make the right choices and prevent overpaying for their education. You're not alone! We're here to help. Schedule your free consultation today – click below to get started!
Catch our free, on-demand webinar:
How to Survive Paying for College
Join Beatrice Schultz, CFP® for our on-demand webinar, where she provides parents with the exact steps that often greatly lower the cost of college, even if there's little time to prepare.