Test-Optional: Trend or New Tradition?
Fretting over your student's SAT/ACT score and wondering if it sizes up in the eyes of their dream college?  It may not factor into their chance of admission whatsoever.
In 2014, 20 colleges opted for the test-optional alteration to their admissions.  This adds to an already growing list and reached 815 colleges as of winter 2015.  These span the U.S., from east-cost dwellers like Bard (NY) and Bowdoin (ME) to fellow west-coasters: San Jose State, CSULA, SFSU, and so on.
Students shooting for colleges in that list can breathe easier if they dread preparing for the ACT or SAT, or simply believe (as pro-test optional higher education advocates also do) standardized testing falls short in accurately compiling a student's merit, knowledge, or predictability of future success rate.
A Step Further
Rather than impose a test-optional policy, another extreme has emerged.  Hampshire College (MA) are pioneering the "test-blind" feature, meaning they outright bypass any test scores coupled with admissions applications.
By ignoring any scores, test-blind and test-optional colleges instead focus on other facets of the student's life: family background, personality, skills, sports, and other related areas.
Will the SAT and ACT faze out entirely?  While it certainly seems to explain the motive behind the SAT's recent upheaval, standardized testing as of right now is considered a necessity among thousands of colleges.  Until the test-optional list equals or out-weighs the traditional admissions process, a reform remains out of sight.
Westface College Planning can help navigate the financial aid process from start to finish.  To learn how we can help you call us at (650) 587-1559 or sign up for one of our Tackling the Runaway Costs of College Workshops or Webinars.
Ready for your own success story?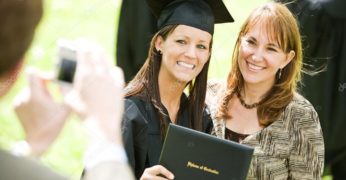 If you're a typical parent with college-bound students, you're probably overwhelmed. You want to help your sons and daughters make the right choices and prevent overpaying for their education. You're not alone! We're here to help. Schedule your free consultation today – click below to get started!
Catch our free, on-demand webinar:
How to Survive Paying for College
Join Beatrice Schultz, CFP® for our on-demand webinar, where she provides parents with the exact steps that often greatly lower the cost of college, even if there's little time to prepare.