Summer of Seniors – Tips & Tricks to Preparing for Senior Year & Beyond
Senior year can be a time of exciting experiences and lifelong memories, but it is also a critical year of a student's life when it comes to determining the next vital step in mapping their future. The summer before senior year can have its moments of care free youthfulness, but in addition to the hot days at the beach and cool BBQ's at night, the few months before senior year should be used to prepare for life after high school and after the diploma.
While it is completely normal to spend your months off frolicking with your friends, it is imperative to take a little time to do some essential planning for your future. The following tips will help you feel prepared for life in the real world as your prepare to leave the nest and follow your collegiate dreams.
Start Researching: Begin looking into your interests, what types of careers could you see yourself pursuing? What majors fall into those fields? From here begin finding schools that focus on those subjects and have positive reputations and retention rates.
Begin Contacting Schools: If you have not already contacted the schools for information, do so as soon as possible. Once you have begun making initial contact you can begin considering which schools fit your goals.
Visit Your Top Schools: Summer has a lot of downtime and serves as the perfect season to make visits the schools that are serious candidates in your corner.
Be Prepared to Make a Plan: After picking your top schools and beginning to prepare your applications, be prepared to make a plan in regards to transitioning to college.
The research aspect of planning your future is immensely important, but bettering yourself as a potential candidate for admissions will make you a better-rounded applicant and your application more competitive. Here are a few ways to professionalize yourself.
Email: Make a transition from your typical teenage email to one that better encompasses someone who wants to be taken seriously. If your email is [email protected] and your competition is [email protected], you will be noticed for all the wrong reasons while Sarah is noticed for her level of professionalism.
Social Media: Cleaning up your social media profiles can make all the difference. When someone Google's an individual name, the first thing that pops up is often their Facebook, Twitter or other social media sites. What you put on your page or what you allow others to post on your page can create an image for you that a potential admissions officer may be turned off by. Make sure profanity filters are turned on and that your privacy settings are up to date, but above all, make sure that your pages are something that you could show a potential professor or even boss someday without having your moral character brought into question.
Update Your Resume: Staying active and involved in your community will help you stand out. Spend time volunteering and align yourself with organizations that have impact on your community it one way or another; this will help administrators realize that you will be a contributing and valuable member of their campus community.
Spend your summer splashing and soaking up the sun, but don't forget to spend some time planning your senior year and taking steps forward into your future. Want additional direction? Contact me for ideas specific to your situation!
Photo credit: shiladsen
Ready for your own success story?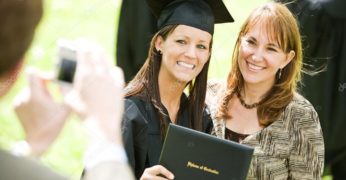 If you're a typical parent with college-bound students, you're probably overwhelmed. You want to help your sons and daughters make the right choices and prevent overpaying for their education. You're not alone! We're here to help. Schedule your free consultation today – click below to get started!
Catch our free, on-demand webinar:
How to Survive Paying for College
Join Beatrice Schultz, CFP® for our on-demand webinar, where she provides parents with the exact steps that often greatly lower the cost of college, even if there's little time to prepare.