Jobs, Jobs, Jobs – Summer, Intern & New Grad Guide
Summer has arrived! High school graduates are pondering their futures, college students are choosing next semester's classes, and graduates are on the search for their first job out of college. With the break from studies, many students seek summer jobs or internships. Below I'm sharing 3 summer job benefits for students who help pay for their education.
If you are the proud parent of a 2019 college graduate, encourage them to check out this Linkedin resource for grads to find job postings and get hired into the best job market in years!
Summer is also an ideal time to reassess your college funding plan. If you want to know more about how to plan and pay for college, check out 7 of my favorite financial aid planning tips and give me a call at 360-818-7728 or sign up for a complimentary college funding consultation or educational webinar today!
Beatrice Schultz, CFP®
Westface College Planning
WA: (360) 818-7728
CA: (650) 587-1559
www.WestfaceCollegePlanning.com
Tips for Parents
Summer Job Benefits and
Why Your Student Needs One
For college and high school students, summers provide a welcomed respite from the rigors of the academic year. With a free schedule, it is the perfect opportunity to find a summer job to earn some fun money for the upcoming year, and most importantly, save for college.

With the rising costs of college tuition, room and board, and other living expenses, more and more students need summer jobs to help pay for their education. According to U.S. News, 72 percent of college students also work during the school year. However, no matter when your student works, having them help pay for college has benefits.
Read more at Westface College Planning.
7 Financial Aid Planning Tips
You Need To Know
College can be expensive, and with rising tuition costs, parents and students need to be financially prepared to make sound decisions based on what they can afford.

A good place to begin researching to prepare for your child's education costs is with online resources like FinAid!, which offers financial aid planning tips every parent needs to know.

Read my 7 favorite college financial planning tips.
Tips By Trix
Tip #1: The sooner you start saving for your children's college education, the more time you will have for your savings to grow and to understand how much financial aid you'll need.

Tip #2: Good grades are important, but college and scholarship committees have many applicants with outstanding GPAs and test scores. Have your student get involved in school and community activities to help boost their profile.

Tip #3: Make financial aid a part of your campus visits. Ask to speak with someone in the student financial aid office as it's the best way to help your family become familiar with campus-based awards and the Free Application for Federal Student Aid (FASFA) process.
Want more helpful tips on how to create a college funding plan? Contact us today for a complimentary consultation!
On-Demand Free Webinar
Enroll in our FREE on-demand webinar and learn how to calculate:
Expected Family Contribution (EFC)
Cost of Attendance (CoA)
FAFSA & CSS profile
Public vs. private costs
How you can afford college without jeopardizing retirement
Enroll for free now! Just click the button below!
Fun College Facts
There are 5,000 universities and colleges in the United States
Almost 60% of all college students are female
In 1996, Kermit the Frog was a commencement speaker at Southampton College in Southampton, New York
In College News
The 2019 LinkedIn Grad's Guide To Getting Hired
Let's start off with a congratulations to the class of 2019: you did it! This is an exciting time to be entering the job market; unemployment is at a 50-year low and the share of graduates finding their first job within the year after graduation has been steadily increasing since 2012.
May is peak hiring time, so we're unveiling our 2019 LinkedIn Grad's Guide To Getting Hired, our annual report that shares workforce trends and insights to help today's grads take their next step.
Continue reading this article on the LinkedIn Official Blog.
Ready for your own success story?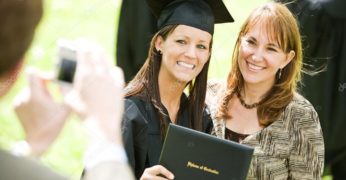 If you're a typical parent with college-bound students, you're probably overwhelmed. You want to help your sons and daughters make the right choices and prevent overpaying for their education. You're not alone! We're here to help. Schedule your free consultation today – click below to get started!
Catch our free, on-demand webinar:
How to Survive Paying for College
Join Beatrice Schultz, CFP® for our on-demand webinar, where she provides parents with the exact steps that often greatly lower the cost of college, even if there's little time to prepare.