Make Summer 2016 Your Best Yet
Seniors: Heat, BBQs, and vacations all mix into the perfect recipe for a memorable summer. 
It's completely normal to spend your months off hanging out with friends (everyone deserves time to relax!).
In your down time, get the college planning train rolling. Even if only for an hour a week, it all counts.
Summer of Planning
Research: Begin by looking into your interests. What types of careers could you see yourself pursuing? What majors fall into those fields? From here begin finding schools that focus on those subjects and have positive reputations and retention rates.
Contact Schools: If you have not already contacted the schools for information, do so as soon as possible. Once you have begun making initial contact, you can begin considering which schools fit your goals.
Visit Your Top Schools: Summer has a lot of downtime. It serves as the perfect season for visiting the schools that are serious candidates in your corner.
Be Prepared to Make a Plan: After picking your top schools and drumming up top-notch applications, be as prepared as possible to transition to college.
Professionalize Yourself
Bettering yourself as a potential candidate will make you stand out as a well-rounded applicant. Why not set yourself apart from the crowd?
Email: Make a transition from your typical teenage email to one that better encompasses someone who wants to be taken seriously.

If your email is [email protected] (yikes!), and your competition is [email protected], you will be noticed for all the wrong reasons. Sarah instead is noticed for her level of professionalism.
Social Media: Cleaning up your social media profiles can make all the difference. When someone Googles you, the first thing that pops up is usually their Facebook or Twitter. of admissions officers admit to turning down applicants for a negative social media persona. What you publish on your page–or even what you allow others to post on your page–can quickly turn off any school official.

Scroll down your posts, and if you see anything visible to the public that would make your grandmother gasp, take it down.
Update Your Resume: Stay active and involved in your community. Spend time volunteering.

Align yourself with organizations that have impact and personal investment

Then feel free to express full (and well-deserved!) bragging rights on your resume.
Everyone needs to recuperate, especially during summer, but don't forget to spend some quality planning time. You won't regret it!
Learn how Westface College Planning can help you navigate the college planning process from start to finish. Give us a call at (360) 818-7728 or use our contact form. Our workshops and webinars are also a great place to start.
Photo Credit: Greg Hirson
Ready for your own success story?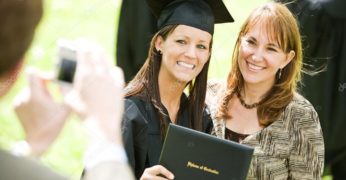 If you're a typical parent with college-bound students, you're probably overwhelmed. You want to help your sons and daughters make the right choices and prevent overpaying for their education. You're not alone! We're here to help. Schedule your free consultation today – click below to get started!
Catch our free, on-demand webinar:
How to Survive Paying for College
Join Beatrice Schultz, CFP® for our on-demand webinar, where she provides parents with the exact steps that often greatly lower the cost of college, even if there's little time to prepare.