Studying in the UK Can Save You Time and Money
Hi Friend,

It's December! There are many year-end college prep to-dos for families and students to wrap up. If you have questions or need help with your college funding plan, give us a call!
Has your student considered stepping out of their comfort zone and studying in the UK? UK Universities can be a good choice for prospective students who want to earn a bachelor's degree in three years, work while studying, and experience a multicultural environment. Here are some guidelines if you are considering earning a Bachelor's Degree in the UK
For current college students, the coronavirus has impacted the college experience, and many families may be rethinking their college expenses or current institution. The college transfer process is not a new issue or an easy one. It is likely to add to the college expense and can be stressful for students and parents. To help guide you, I am sharing PayForEd1(3%)'s valuable guide to the college transfer process.
The holidays can be a nice time for your family to spend time together planning for the future. If college funding is an area you would like to learn more about, listen to our educational webinar or sign up for a complimentary college funding consultation1(3%) this season.
Happy Holidays from all of us at Westface College Planning!
– Trixie
Earning an Undergraduate Degree in the UK
Deciding to move to a foreign country to live and study may not be an easy decision for most students. But for Blake Makuuchi from California, the United Kingdom was the perfect choice for her undergraduate academic journey.
The UK is the second-largest host of international higher education students after the U.S., according to the British Council. In the 2019-2020 academic year, UK higher education institutions hosted 574,890 students from outside the UK.
  College News: Guide to the College Transfer Process
With the coronavirus impacting the college experience, many families may be rethinking their college expenses or current institution. The college transfer process is not a new issue or an easy one. According to the September 2017 Government Accountability Office study, one in three students will change colleges before they graduate.
To make things easier, PayForED has compiled a guide to the college transfer process. It is grouped into specific areas that students should investigate before making this decision…
How to Survive Paying for College Free On-Demand Webinar
Enroll in our FREE on-demand webinar and learn how to calculate:
Expected Family Contribution (EFC)
Cost of Attendance (CoA)
FAFSA and CSS profile
Public versus private costs
How you can afford college without jeopardizing retirement
Enroll for free now! Just click the button below!
Westface College Planning is here to help ensure your planning is where it needs to be. Contact us with any questions you might have for the years to come!
Ready for your own success story?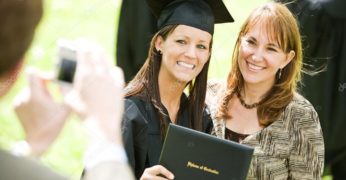 If you're a typical parent with college-bound students, you're probably overwhelmed. You want to help your sons and daughters make the right choices and prevent overpaying for their education. You're not alone! We're here to help. Schedule your free consultation today – click below to get started!
Catch our free, on-demand webinar:
How to Survive Paying for College
Join Beatrice Schultz, CFP® for our on-demand webinar, where she provides parents with the exact steps that often greatly lower the cost of college, even if there's little time to prepare.