Student Loan Entrance Counseling & Repayment
Hi Friend,
As the laid-back days of summer vacation start to wind down, August reminds us that it's time to start preparing for the school year ahead. For some rising high school seniors, this also means gearing up for college and filling out applications.
Completing the Common Application is one step in the college application process that can help streamline things by allowing students to apply to multiple schools at once. The Common Application opens on August 1st each year.
Another important piece of the college funding puzzle is for students who are taking out Direct Subsidized and Unsubsidized Loans for the first time, they must complete student loan entrance counseling and the Master Promissory Note.
On June 30th, the Supreme Court issued a decision invalidating the Biden-Harris Administration's student debt relief plan to provide up to $20,000 in one-time relief to more than 40 million student loan borrowers. In response, the Biden Administration is taking action.
For those who have outstanding student loans, payments will be resuming soon. Interest starts to accrue September 1st, 2023, and payments are due starting in October. Explore our straightforward guide on preparing for federal student loan repayment to see what steps to take.
Whether you're in need of guidance on student loans, or setting up your family college fund, we are here to help! Summer is the perfect time to set the first stages of your college financial plan in motion. Schedule your complimentary consultation today!
– Trixie
Reminder: Common App System Refresh
Each year, the Common App goes offline to prepare for the launch of the new application.
The 2023-2024 application will launch on August 1.
While the system is offline, there are still many productive ways for students to prepare for the upcoming application season:
Student Loan Entrance Counseling & MPN
Completing student loan entrance counseling & a Master Promissory Note (MPN) is required for first time borrowers of Direct Subsidized and Unsubsidized Loans.
The process will take 20-30 minutes to complete, and you will need to complete each requirement in one session.
Your school will be automatically notified when you complete this requirement.
One-time Federal Student Loan Debt Relief
The Supreme Court issued a decision blocking us from moving forward with our one-time student debt relief plan.
Learn more about the actions President Biden announced following the decision and find out how this decision impacts you.
Preparing for Federal Student Loan Repayment
Federal student loan borrowers should receive a billing statement in the mail at least 21 days before their first payment due.
The interest accrual on federal student loans will resume on Sept. 1, 2023, and payments will be due starting in October.
How to Survive Paying for College Free On-Demand Webinar
Enroll in our FREE on-demand webinar and learn how to calculate:
Expected Family Contribution (EFC)
Cost of Attendance (CoA)
FAFSA and CSS profile
Public versus private costs
How you can afford college without jeopardizing retirement
Enroll for free now! Just click the button below!
Westface College Planning is here to help ensure your planning is where it needs to be. Contact us with any questions you might have for the years to come!
Ready for your own success story?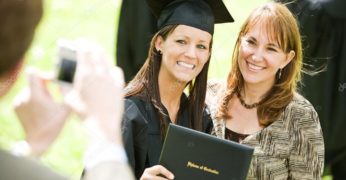 If you're a typical parent with college-bound students, you're probably overwhelmed. You want to help your sons and daughters make the right choices and prevent overpaying for their education. You're not alone! We're here to help. Schedule your free consultation today – click below to get started!
Catch our free, on-demand webinar:
How to Survive Paying for College
Join Beatrice Schultz, CFP® for our on-demand webinar, where she provides parents with the exact steps that often greatly lower the cost of college, even if there's little time to prepare.