Student Loan Borrowers in Limbo
Hi Friend,
Happy New Year! 2023 is upon us with the promise of a fresh start. Along with setting your resolutions, now is an ideal time to tackle those college planning goals which ensure you and your family are financially prepared for this next stage of life.
In 2023, the Internal Revenue Service will be increasing the amount those investing for retirement can contribute to their tax-advantaged accounts. Taxpayers will soon be able to contribute $22,500 ($30,000 if over age 50) to their 401(k) plan, 403(b) plan, and most 457 plans. Qualified taxpayers will be able to contribute $6,500 ($7,500 if over age 50) to their Roth or IRA accounts. Learn more about these upcoming changes in a featured article from Financial Advisor IQ.
Student loan forgiveness is a complicated matter, with many moving parts. To help gain some clarity on the latest information with student loan forgiveness, read "Student-Loan Borrowers Remain in Limbo," a recent blog from Beth V. Walker, at Rethinking65.
If you have questions about your financial plans or just want to make sure your college funding plans are on track, please sign up for a complimentary consultation or watch our on-demand webinar. I look forward to talking with you soon!
– Trixie
IRS Increases 401(k) Contribution Limits by a Record $2,000
The Internal Revenue Service is increasing the amount retirement savers can contribute to tax-advantaged accounts, giving them a major boost, according to news reports.
Next year, taxpayers will be able to contribute $22,500 to their 401(k) plan, their 403(b) plan, most 457 plans and the federal government's Thrift Savings plan, up from $20,500 for 2022, according to the IRS.
Student-Loan Borrowers Remain in Limbo
Student loan forgiveness is a complicated topic that has recently become even more confusing to millions of borrowers amid legal skirmishes.
The Supreme Court announced on December 1 that it will expedite review of President Biden's plan to cancel federal student loan debt. During its February 2023 argument session, the court will argue a case brought by six states that wish to permanently block the program that President Biden established through an executive order he issued in August. The U.S. Department of Education halted the program in mid-November.
How to Survive Paying for College Free On-Demand Webinar
Enroll in our FREE on-demand webinar and learn how to calculate:
Expected Family Contribution (EFC)
Cost of Attendance (CoA)
FAFSA and CSS profile
Public versus private costs
How you can afford college without jeopardizing retirement
Enroll for free now! Just click the button below!
Westface College Planning is here to help ensure your planning is where it needs to be. Contact us with any questions you might have for the years to come!
Ready for your own success story?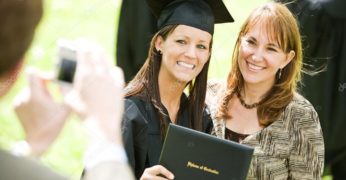 If you're a typical parent with college-bound students, you're probably overwhelmed. You want to help your sons and daughters make the right choices and prevent overpaying for their education. You're not alone! We're here to help. Schedule your free consultation today – click below to get started!
Catch our free, on-demand webinar:
How to Survive Paying for College
Join Beatrice Schultz, CFP® for our on-demand webinar, where she provides parents with the exact steps that often greatly lower the cost of college, even if there's little time to prepare.