Staying on Top of Your Student Loans: 3 Common Habits & Solutions
You've taken the big step of borrowing student loan money.  While you've conquered one hurdle, the next challenges will arise in how you handle your loan situation throughout your college years.  Avoid these 3 habits and keep our suggestions in mind to break bad habits—with student loans and in life!
Keeping Tabs of Your Debt

Problem: Disorganization
It's easy to lose track of the money you borrow each term for books, tuition and other necessary expenses.  With term papers and homework assignments flying around, you may accidentally toss out paperwork that will keep your loan amount in check.  Or last night's coffee may tip over in your frenzy of getting ready for class and soak your paperwork in caffeine and sugar.
Solution: Proper Filing & Sorting
What's a disorganized student to do with all these pieces of paper?  We highly suggest a desktop organizer or small filing box.  Even if you throw together everything in one area, you can always find a Sunday afternoon to go back and separate everything into groups.  Better to have a box full of paperwork than a room strewn with random documents that may easily become lost in the void.
Forgetting about Interest Payments… or Ignoring Them Entirely
Problem: Procrastination
Some students claim to thrive in the heat of last-minute deadlines, but not every situation gives you as much leeway as you'd probably expect.  If you miss an interest payment (or choose not to pony up the money deliberately), you'll have to face an outstanding interest rate that will boost your owed amount substantially.
Here's an example from Credit.com that may help you visualize the impact:
"Let's say you take out a $5,000 loan for your first of four years of college. The loan is in deferment for 54 months — four years of school plus the standard six-month grace period. On a loan with a 6.8% interest rate that capitalizes annually, your new loan balance when you enter repayment is a whopping $6,722.65!"
This means you'll end up paying $78 on that loan as opposed to $57 on a 10-year repayment plan.  Also keep in mind that unsubsidized loans will begin adding interest from day 1.
Solution: Responsibility
It seems like a simple enough solution: write the interest rate deadline on your calendar, circle it and submit monthly payments while you're still enrolled in college.  However, it's more about reworking your chain of priorities rather than the cut-and-dry resolution.  If you start out by dedicating yourself to paying off your bills (including monthly loan payments) at least a few days or a week before they're due, you'll fall into the habit of fighting procrastination with other important responsibilities in your daily life.
Missing Opportunities
Problem: Lethargy
Often times it's far easier to take the small variety of options given to you rather than explore alternatives.  However, you may be unaware of ways to reduce your financial loan burden.  It seems like too much effort to sift through the plethora of information embedded throughout the internet.
Solution: Research
Believe it or not, there are plenty of accessible options that will lessen your money-related stress.  If you apply for a litany of scholarships and are awarded even one, that's money you won't need to eventually take out of your hard-earned paycheck.  Scholarships.com's search engine, for instance, tailors your scholarship hunt via specific information: age, gender and location.  Not exactly your cup of tea or want to check out others?  Try College Board or CollegeNet.com instead.
Westface College Planning can help navigate the financial aid process from start to finish.  To learn how we can help you call us at 650-587-1559 or sign up for one of our Tackling the Runaway Costs of College Workshops or Webinars.
Photo Credit: Yvonne Eijkenduijn
Ready for your own success story?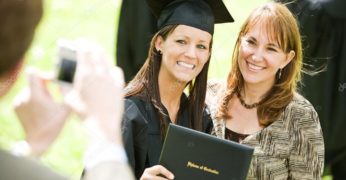 If you're a typical parent with college-bound students, you're probably overwhelmed. You want to help your sons and daughters make the right choices and prevent overpaying for their education. You're not alone! We're here to help. Schedule your free consultation today – click below to get started!
Catch our free, on-demand webinar:
How to Survive Paying for College
Join Beatrice Schultz, CFP® for our on-demand webinar, where she provides parents with the exact steps that often greatly lower the cost of college, even if there's little time to prepare.