Universities Are Shifting Away From Standardized Testing
Fretting over your student's SAT/ACT score and wondering if it sizes up in the eyes of their dream college? Thanks to COVID-19, it may not factor into their chance of admission whatsoever.
For past generations, taking the SAT or ACT was a crucial element in the university application process, as most schools required them. The pressure these standardized tests carry is immense.
Students are expected to purchase and decipher a lengthy study guide with over 800 pages of relevant information. This one test will then play a major role in the student's path to college.
The recent global pandemic has prompted university leaders to discuss the need for these standardized tests.
Universities Are Shifting Away From Standardized Testing
Nick Anderson at the Washington Post says, "For the high school class of 2021,[…] testing mandates are rapidly vanishing as the coronavirus crisis has obliterated exam schedules. This shift, coupled with growing skepticism of the tests that predated the pandemic, could produce lasting change in college admissions, as a gigantic test-optional experiment gets underway." 
It is now possible for high school seniors to apply without a standardized test score to more than half of all Ivy League universities, to most top-ranked liberal arts colleges, to all public universities in California and nearly all schools in Virginia.
Christine Harper, associate provost for enrollment management at the University of Kentucky, says she has long considered test-optional policies, but the timing wasn't right. In Kentucky, the state pays for students to take the ACT in school. That means that the majority of in-state students have access to it, so there hadn't previously been any urgency in forgoing the exam's role in admissions.
This spring, however, there were a handful of students still submitting their applications for the fall 2020 semester who hadn't had a chance to submit their testing, so the University has been lenient with testing requirements. That decision opened the door to more possibilities; the University of Kentucky is in the process of becoming "test-flexible," meaning students can choose to apply with a test score or not, Harper says. There hasn't been a formal announcement and it's unclear how long the new policy will last, but Harper says she hopes to have more details for students and families by mid-July.
Harvard University announced it will not require test scores from applicants for fall 2021. This echoes earlier one-year test-optional declarations from Cornell, Columbia, Yale and Brown universities, the University of Pennsylvania and Dartmouth College.
"We understand that the COVID-19 pandemic has created insurmountable challenges in scheduling tests for all students, particularly those from modest economic backgrounds, and we believe this temporary change addresses these challenges," said Harvard in a recent statement.
Will Standardized Testing Become Obsolete? 
Colleges and universities have long suggested that test scores are less important than applicants believe. High school grades and the rigor of the courses students take through their senior year count far more, admissions experts say.
The Washington Post says "The allure of a strong score on the SAT (maximum 1600) or ACT (maximum 36) remains a powerful force in how students perceive their chances of admission to competitive schools. Scores shape where they apply, and many students submit scores even when they are optional.
In recent years, the tests have fueled an intense debate among admissions leaders. Many say scores provide valuable insight when weighed alongside grades and other information as they sift through tens of thousands of applications a year. Others say that tests aren't worth the trouble and that they needlessly deter many worthy applicants. For these skeptics, high school transcripts, application essays and recommendations tell them most of what they need to know."
 The College Board, which owns the SAT, acknowledges that the virus has caused an extreme delay in testing schedules. They hope to expand testing this fall, but the board has delayed plans to offer an at-home version of the SAT and instead encourage schools to relax testing requirements. "We therefore are asking our member colleges to be flexible toward students who can't submit scores, who submit them later, or who did not have a chance to test more than once," said David Coleman, the College Board's chief executive, on June 2.
Ask Westface College Planning For Help!
If you need help navigating your options, Westface College Planning can help! Give us a call at 360-818-7728 or start with our free Tackling the Runaway Costs of College Webinar!
Ready for your own success story?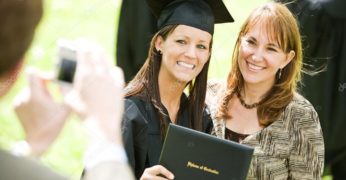 If you're a typical parent with college-bound students, you're probably overwhelmed. You want to help your sons and daughters make the right choices and prevent overpaying for their education. You're not alone! We're here to help. Schedule your free consultation today – click below to get started!
Catch our free, on-demand webinar:
How to Survive Paying for College
Join Beatrice Schultz, CFP® for our on-demand webinar, where she provides parents with the exact steps that often greatly lower the cost of college, even if there's little time to prepare.