Social Media & Its Effects on the College Process
Hi Friend,
June is finally here and the first day of summer is fast approaching. Congratulations to our graduating seniors! What a big accomplishment! While summertime is ideal for enjoying the long warm days, it's also a time when high schoolers are thinking about their futures and are starting to plan for college.
As students begin the college application process, they should be aware of their "digital footprint" especially on social media platforms and know their online presence could affect their chances of getting into a college. Learn how parents can help their aspiring college goers use social media beneficially and how they can avoid its pitfalls in our guest blog, "Social Media & the College Process," written by Emilia Copeland Titus for Strategies for College, a college planning affiliate I work with.
Federal Student Loans are a significant part of a college funding plan. The new federal student loan interest rates have been announced. The 2023-2024 federal student loan rates are as follows: Undergraduate loan rates are set at 5.50%, up from 4.99%, and PLUS loans for parents are set at 8.05%, up from 7.54%. The new interest rates will change on July 1st, 2023, and be in effect for the upcoming 2023-2024 school year and will remain fixed for the lifetime of the loan.
Summer is a perfect time to start reassessing your college funding plan. If you are ready to look over your family's college financial plan, sign up for a complimentary consultation with us today!
– Trixie
Interest Rates for Direct Loans First Disbursed Between July 1, 2023 and June 30, 2024
On May 10, 2023, the Treasury Department held a 10-year Treasury note auction that resulted in a high yield of 3.448%.
The chart below shows the interest rates for Direct Subsidized Loans, Direct Unsubsidized Loans, and Direct PLUS Loans first disbursed on or after July 1, 2023 and before July 1, 2024.
Social Media & the College Process
The following is the first of a two-part series about the impact of social media on the college search process; in this newsletter, we look at the students' relationship with social media.
For many people, social media and other digital forms of communication have proven to be a saving grace during the past couple years. This technology has allowed people to stay in touch with loved ones and cultivate a sense of community during the loneliest days of the pandemic. However, adolescents should remain aware of the public nature of these apps despite the impression of intimacy they may provide.
How to Survive Paying for College Free On-Demand Webinar
Enroll in our FREE on-demand webinar and learn how to calculate:
Expected Family Contribution (EFC)
Cost of Attendance (CoA)
FAFSA and CSS profile
Public versus private costs
How you can afford college without jeopardizing retirement
Enroll for free now! Just click the button below!
Westface College Planning is here to help ensure your planning is where it needs to be. Contact us with any questions you might have for the years to come!
Ready for your own success story?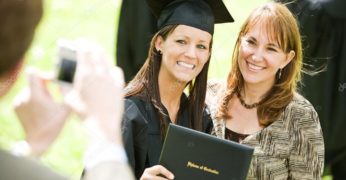 If you're a typical parent with college-bound students, you're probably overwhelmed. You want to help your sons and daughters make the right choices and prevent overpaying for their education. You're not alone! We're here to help. Schedule your free consultation today – click below to get started!
Catch our free, on-demand webinar:
How to Survive Paying for College
Join Beatrice Schultz, CFP® for our on-demand webinar, where she provides parents with the exact steps that often greatly lower the cost of college, even if there's little time to prepare.