September Newsletter 2014: Reinforcing the Value of a College Degree, How Financial Aid Formulas Work & More
It's September!
Are you prepared for Fall?  As we ring in the new school year–whether high school or college–planning ahead remains a vital, dominant factor in staying one step ahead of the financial planning and admissions processes.
Still struggling with the question of whether a college education is worth it?  This month's Featured Find discusses new data measuring the high value of a college education.  This is credited largely to the unfortunate widening income gap between non-college educated workers and college educated ones.
To gain a sense of your financial obligation toward your student's college expenses, a financial aid calculator proves as a crucial tool in the pre-planning stage.  This month's Senior Scoop centers the spotlight on the three main financial aid calculators colleges utilize to determine your need-based aid: the FAFSA, Profile and Consensus.
While you may default to the FAFSA, being aware of the two alternatives may prove useful.  Your student's college choices may use the Profile or Consensus in addition to the FAFSA.  Our Senior Scoop simplifies the comparison, breaking down the commonalities as well as dissimilarities between each calculator.
Now that we've said our good-byes to summer, it's time to set the early stages of your student's college financial plan in motion.  Reserve a seat at one of our webinars or give me a call when you are ready to take your next step on the path to creating a clear college funding plan.
All the best,
Beatrice Schultz, CFP®
Westface College Planning 
College Funding Specialist
650-587-1559 
College Smart Radio: Tackling the Runaway Costs of College
Curious what College Smart Radio covers?  Listen to this 
podcast
 where the inner-workings of net price calculators are unraveled and how you can determine your student's aid eligibility by employing these calculators.
Don't miss out on this great information! Thanks for listening!
Featured Find: Next Time Someone Says 'College Isn't Worth it Anymore', Show Them This
"Tuition costs are skyrocketing, student debt is soaring and it's extremely difficult for college grads to find good jobs. And yet, a four-year degree has never been more worth it, according to a new study.
People with bachelor's degrees make around $300,000 more over their lifetimes than those with just a high school education, according to a new analysis by Jaison R. Abel and Richard Deitz of the Federal Reserve Bank of New York. That's more than triple the value of the degree in 1980, when college grads earned about $80,000 more than those with just high school degrees, the researchers found.
In fact, the value of a bachelor's degree has actually remained around an all-time high for over a decade: "
Continue reading the Huffington Post article here.
Upcoming "Tackling the Runaway Costs of College" Workshops & Webinars
Seating may be limited – Register to ensure your spot!

Most parents are not financially prepared to enter the most expensive time period of their lives: covering their child's college education.
Our 1-hour workshops provide steps you can take right now to assure you understand the cost of attendance and how you can afford college without jeopardizing your retirement.
Our next upcoming workshops are: 
Senior Scoop – Financial Aid Calculators:  One You've Heard of, Two You May Not Have
Seniors: As you search for necessary information required for the FAFSA, you most likely have ran into the idea of financial aid calculators, but what are they and how do they work?  
Speaking generally, there are three calculators that colleges use: the FAFSA, Profile and Consensus, all of which abide by a set of rules:
Your family's income and asset amounts are added into a calculator every year.
A chunk of your parent's income (a minimal amount based on the size of the household) and a portion of their asset (typically $20,000 to $50,000 based on the age of the oldest parent) are set aside.
Once the entire calculation is complete, you end up with your "Expected Family Contribution" (EFC), defined as the estimated amount your family is expected to put toward your college expenses.
In the case that the EFC falls under the cost of college, the difference is your financial aid eligibility.
Keep in mind, Room + Board + Tuition + Fees = Cost for the child attending college.  Your EFC will be lower (not quite half) for each child if you have two children attending college at the same time.
Continue reading Senior Scoop 
here
.
Advice & Insight
Connect With Us For The Latest News!
Are you following Westface College Planning online? If not, here are just a few things you missed:
  Is your student about to experience college life as a roommate?  Note specific tips to foster a positive atmosphere as they step into the world of student cohabitation on our Facebook page.
  Find out what are considered the current top 10 lowest-paying majors on my LinkedIn Page.
  Understand why private scholarships may open the door to your student's college funding on our Twitter page.
  See why clear boundaries and rules (as parents) still need to be set–such as maintaining a steady GPA–during the first vital year of college on our Google+ page.
Follow us on Facebook, Twitter, Google+ or connect with me on LinkedIn so you don't miss any additional updates!
About Westface College Planning
If you are a typical parent with college bound students, you're probably overwhelmed by all the research necessary to help your sons and daughters make the right choices and prevent overpaying for their education.
You are not alone!
Get the facts. Educate yourself to potentially save tens of thousands of dollars on a single college education. Parents of more than one child heading to college in the next few years, can save even more.
At Westface College Planning we work with families to help you plan for and navigate the "paying for college" process. We teach you how to minimize your out-of-pocket expenses, maximize financial aid eligibility, understand the best way to navigate through the college selection process and prioritize your sources of college funds to protect your life savings!
Sign up for a free workshop or webinar or call to schedule a complimentary college funding consultation today.
More information at westfacecollegeplanning.com.
Click here 

to reserve a spot on our mailing list. You'll receive our monthly newsletter updating you about imperative college finance information… Directly to your e-mail!
Ready for your own success story?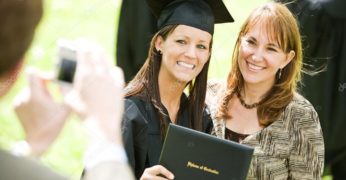 If you're a typical parent with college-bound students, you're probably overwhelmed. You want to help your sons and daughters make the right choices and prevent overpaying for their education. You're not alone! We're here to help. Schedule your free consultation today – click below to get started!
Catch our free, on-demand webinar:
How to Survive Paying for College
Join Beatrice Schultz, CFP® for our on-demand webinar, where she provides parents with the exact steps that often greatly lower the cost of college, even if there's little time to prepare.