Savvy Tips To Maximize Financial Aid and More!
Hurrah! The school year has officially begun! Students are busy with academic and athletic schedules, and the return to a daily routine creates the perfect opportunity for families to prepare for filing the FASFA and CSS Profile on October 1. To get you off on the right start, we are here to help!
Do you have a new college student in the family? As they embark on their independent life away from home, share these four financial tips with them. Developing a solid budgeting framework will set them on a lifetime path of good money habits.
Are you worried you may not be maximizing your financial aid eligibility? Learn strategies for reporting income, optimizing assets, and much more. Taking the time to understand the principles and how financial information is analyzed now will make it easier when it comes time to file.
Do you want to know more about applying for financial aid and tactics for making the most of your college funding plan? Give me a call at 360-818-7728, or sign up for a complimentary college funding consultation or educational webinar today!
I look forward to talking with you soon!
~ Trixie
Tips For Parents
The Best Financial Tips For New College Students
Your student has successfully navigated high school, toured campuses, and applied to and been accepted into college. All summer, they've dreamt of the momentous day when their new life away from home begins, as well as all the freedom and responsibility that comes along with it.

As a parent, you know they'll learn much more than academics; ensure they have the means to make sound financial choices and share these four financial tips for new college students.

Discover important tips at Westface College Planning.
Tips By Trix
Tip #1: Don't wait to estimate your student's Expected Family Contribution (EFC). This will help you understand your student's financial aid eligibility and what he or she is expected to contribute.

Tip #2: When searching and applying for scholarships, have your student look for them each week. To stay organized, show them how to keep track of each award and submission deadlines on a spreadsheet.

Tip #3: Attending college fairs is a time saver! Take the opportunity to meet with admissions representatives and learn about entrance requirements, application deadlines, campus life and more!
Want more helpful tips on how to create a college funding plan? Contact us today for a complimentary consultation!
On-Demand Free Webinar
Enroll in our FREE on-demand webinar and learn how to calculate:
Expected Family Contribution (EFC)
Cost of Attendance (CoA)
FAFSA & CSS profile
Public vs. private costs
How you can afford college without jeopardizing retirement
Enroll for free now! Just click the button below!
Fun College Facts
The first man-made nuclear fission reaction occurred on campus at the University of Chicago
Since 1912, Stanford University students have won 270 Olympic medals
Astronauts Neil Armstrong and Gene Cernan are alumni of the University of Purdue
In College News
Maximizing Your Financial Aid Eligibility
Believe it or not, there are strategies for maximizing your eligibility for need-based student financial aid. These strategies are based on loopholes in the need analysis methodology and are completely legal. We developed these strategies by analyzing the flaws in the Federal Need Analysis Methodology. It is quite possible that Congress will eventually eliminate many of these loopholes. Until this happens, we believe that revealing these flaws yields a more level playing field and results in a fairer need analysis process.
In the strategies that follow, the term "base year" refers to the tax year prior to the award year, where the award year is the academic year for which aid is requested. The need analysis process uses financial information from the base year to estimate the expected family contribution. Many of these strategies are simply methods of minimizing income during the base year. Likewise, the value of assets are determined at the time of application and may have no relation to their value during the award year.
Ready for your own success story?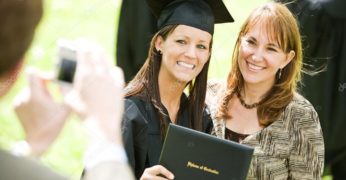 If you're a typical parent with college-bound students, you're probably overwhelmed. You want to help your sons and daughters make the right choices and prevent overpaying for their education. You're not alone! We're here to help. Schedule your free consultation today – click below to get started!
Catch our free, on-demand webinar:
How to Survive Paying for College
Join Beatrice Schultz, CFP® for our on-demand webinar, where she provides parents with the exact steps that often greatly lower the cost of college, even if there's little time to prepare.