Repayment Tips for Student Loans – Part 1
Students who need to take out student loans during college don't give much thought to the accumulating financial burden they will face after graduation. The issue is only compounded further with no bills coming for months after graduation. It can be easy to forget about the student loans and not prepare to pay them back with the stress of looking for a job.
But whether you just graduated college, are taking a break from school or have already started repaying your student loans, there are a few tips to keep your student loan debt under control.
Know Your Grace Period
A grace period is how long you can wait after leaving school before you have to make your first payment. Different loans have different grace periods. For federal Stafford loans it's six months, but for federal Perkins loans it's nine months. If you have a federal PLUS loan, it depends on when the loan was issued. The grace periods for private student loans vary, so consult your paperwork or contact your lender to find out. It's important not to miss your first payment!
Know Your Loans
It's important to keep track of the lender, balance and repayment status for each of your student loans. These details determine your options for loan repayment and forgiveness. If you're not sure, ask your lender or visit www.nsids.ed.gov.
To forestall default and encourage successful loan repayment, the U.S. Department of Education offers numerous repayment options for federal student loans. Here are a few repayment options you should know about.
The Standard Repayment Plan
The Graduated Repayment Plan
The Extended Repayment Plan
The Income-Based Repayment Plan
The Income-Contingent Repayment Plan
The Income-Sensitive Repayment Plan
It's important to remember that these repayment options only apply to federal loans. If you have a private or alternative loan, be sure to check with your lender about the terms of your repayment. For a detailed view of these repayment options please visit studentaid.ed.gov.
On the second half of our 2-part blog we will go over why it's important to keep in contact with your lender even when you fall behind in payments.
Westface College Planning can help you navigate the college planning process from start to finish. To learn how we can help you wade through your student loan options call us at 650-587-1559 or sign up for one of our Tackling the Runaway Costs of College Workshops or Webinars.
Photo Credit: Images_of_Money
Ready for your own success story?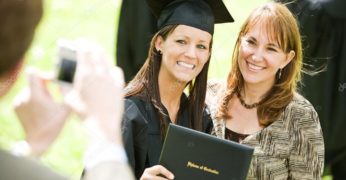 If you're a typical parent with college-bound students, you're probably overwhelmed. You want to help your sons and daughters make the right choices and prevent overpaying for their education. You're not alone! We're here to help. Schedule your free consultation today – click below to get started!
Catch our free, on-demand webinar:
How to Survive Paying for College
Join Beatrice Schultz, CFP® for our on-demand webinar, where she provides parents with the exact steps that often greatly lower the cost of college, even if there's little time to prepare.