Reinforcing Your College Search with "Colleges That Change Lives"
Seniors (new and graduating): June is the month of change.  Juniors rise to their highly anticipated senior level and seniors proudly accept their hard-earned diploma.  For those college-bound students, the process of a college search is over and can now become a memory.  For incoming seniors of '17, however, it has only begun.
College Search Myths
In 2013, about one-third of new freshman applied to seven or more colleges, showing a 10% increase from 2008.  Despite the growing number of students sending out more applications, the remaining two-thirds may have fallen into believing the common misconception (among various others) that their choices are limited.  "My GPA isn't high enough", "Their acceptance rate is too low", or other foreseeable barriers boil down to misunderstanding.
Any student burdening themselves with such thoughts requires the strength of outside support.  For knowledge of the college search process, look no further than Colleges That Change Lives.  CTCL is on a mission to "dispel publicly held myths about college choice".  Their desire is to educate families, helping students hone in on multiple colleges fitting individual needs and their unique identity.
CTCL in the Bay Area
CTCL hosts coast-to-coast events throughout the year, and Bay Area students, you're in luck!  On Monday, July 27th, CTCL is offering an information session and college fair at the Santa Clara Convention Center.
After an informative 30 minute presentation at 7pm, the college fair begins.  It lasts an hour and a half, allowing students to meet with representatives of participating colleges and speak with college search professionals to answer any burning questions.
If this sounds like it's right up your alley, be sure to mark your calendar for July 27th at 7pm, bring your parents along, and keep in mind: it's 100% free!
Westface College Planning helps navigate the financial aid process from start to finish.  To learn how we can minimize college cost, call us at 650-587-1559 or sign up for one of our Tackling the Runaway Costs of College Workshops or Webinars.
Ready for your own success story?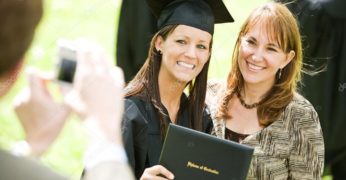 If you're a typical parent with college-bound students, you're probably overwhelmed. You want to help your sons and daughters make the right choices and prevent overpaying for their education. You're not alone! We're here to help. Schedule your free consultation today – click below to get started!
Catch our free, on-demand webinar:
How to Survive Paying for College
Join Beatrice Schultz, CFP® for our on-demand webinar, where she provides parents with the exact steps that often greatly lower the cost of college, even if there's little time to prepare.