Recent Changes to Student Aid: What Are They and How Do They Affect You
College is expensive. Many students can't afford going to college without the help of Federal Student Aid. The Federal Student Aid program helps "ensure that all eligible individuals benefit from federal financial assistance—grants, loans and work-study programs—for education beyond high school." However, the Student Aid program will be different starting in the upcoming school year because of recent legislative changes.
One major change to the Federal Student Aid program will be the change in the income amount that is used to determine if a student qualifies for an automatic EFC of zero. Students in the 2012-2013 school year will automatically qualify for an EFC of zero if their family's income is less than $23,000 a year. This is a significant reduction from the previous maximum income of $32,000.
Direct student subsidized and unsubsidized loans for which the first disbursement is on or after July 1, 2012, will have a fixed 6.8 percent interest rate. Note: In the President's FY2013 budget request, the Administration has proposed maintaining the interest rate on subsidized loans at the current rate of 3.4% for the 2012-2013 school year. Subsidized loans are loans for which the borrower is not responsible for the interest while the student is enrolled in college.
A second major change to plan for is that direct subsidized loans will no longer be eligible for the interest subsidy during the six-month grace period.
In order to become eligible for the Federal Student Aid program, students will have to earn a high school diploma, GED, or have attended home school. Students "will no longer have the option of becoming eligible for federal student aid by passing an approved test or completing at least six credit hours or 225 clock hours of postsecondary education." This will affect many potential students and probably limit the number of students receiving Student Aid.
Similarly, the Federal Pell Grant Program will be capped at 12 semesters. This program provides grants to students who earned a GED instead of a high school diploma. The changes in the Pell Grant program "affect 65,000 students who are headed to college with GEDs and 63,000 more who are continuing their college experience beyond six years." Theses changes have the potential to rush some students to graduate while it may prevent others from going to college.
The change that will likely have the least affect on any students is the change from private funding. Private lenders have been lending to the Federal Student Aid program for years because their loans were subsidized. The program will no longer subsidize private lenders, and that change alone is expected "to stop wasting billions of taxpayer dollars to subsidize big banks, and start investing that money directly in our students and families."
In the current economy, it's no surprise that changes are being made to save money. The changes that are being made to the Federal Student Aid program will limit the number of students supported by the program. However, these changes will not affect everyone on Student Aid, and may end up benefiting most of them.
Do you want to know how these changes may directly affect you or your student? Or do you want to know more? Contact us and we can answer your questions!
Photo Credit: scui3asteveo
Ready for your own success story?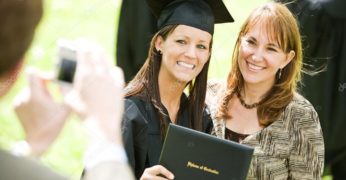 If you're a typical parent with college-bound students, you're probably overwhelmed. You want to help your sons and daughters make the right choices and prevent overpaying for their education. You're not alone! We're here to help. Schedule your free consultation today – click below to get started!
Catch our free, on-demand webinar:
How to Survive Paying for College
Join Beatrice Schultz, CFP® for our on-demand webinar, where she provides parents with the exact steps that often greatly lower the cost of college, even if there's little time to prepare.