Pros and Cons of Private Loans
According to the College Board, in 2010 students paid for college with more than $235 billion in grants, scholarships and work-study programs, $8 billion in private student loans, and $104 billion in William D. Ford Federal Direct Loan student loans. Those numbers are only expected to rise in coming years.
Most families need help covering college costs, but sorting out different loan options can be confusing. On the whole, federal loans have more flexible repayment options and cost less, but private loans should be considered if you don't qualify for enough federal help to cover college expenses.
Private loans, backed by banks, state agencies and foundations (and sometimes by colleges themselves) often require a good credit rating and a cosigner, meaning that parents can be held responsible for repayment of the loan. Although they may start out with a lower interest rate, they tend to have variable rates so keep an eye on the long-term cost rather than just the initial interest rate. To compare the actual costs of different loans, use an online loan comparison calculator.
We can help you figure out which student loans are the best fit for your family. Contact us to learn more.
Photo Credit: winnifredxoxo
Ready for your own success story?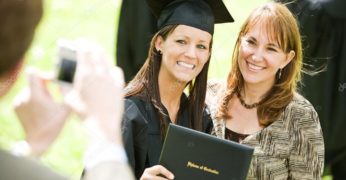 If you're a typical parent with college-bound students, you're probably overwhelmed. You want to help your sons and daughters make the right choices and prevent overpaying for their education. You're not alone! We're here to help. Schedule your free consultation today – click below to get started!
Catch our free, on-demand webinar:
How to Survive Paying for College
Join Beatrice Schultz, CFP® for our on-demand webinar, where she provides parents with the exact steps that often greatly lower the cost of college, even if there's little time to prepare.