Are Private Colleges Worth It?
Private Colleges & the Sibling Factor
Are private colleges worth the hefty cost?
It's September and Back to School Time for Everyone!
As a parent of a college bound student, the decision whether to pay more for one college education versus another is daunting.
This month's 
Featured Find
 discusses results from last year's 
CAPSEE
 report which challenges the assumption that expensive private colleges will offer a better return on investment than less expensive public colleges: "Graduates of public universities often do better in the job market, a new study finds."
If you have children that will overlap in college, the bad news is that you'll be paying even more than your neighbor for college, but the good news is that you may qualify for more need-based aid in those overlapping year. Check out this month's
Featured Find
to learn how having more than one child in college at the same time really has a dramatic effect on financial aid.
September is the perfect time to set your college financial plan in motion.
All the best,
  Beatrice Schultz, CFP®
  Westface College Planning 
  WA: (360) 818-7728 | CA: (650) 587-1517 
  1498 SE Tech Center Place, Ste 385
  Vancouver, WA 98683
---
Featured Find
Explore How Multiple Children in College Affects Financial Aid
Called "the sibling factor," having two or more children in college can mean you're eligible for more money.
The prospect of having more than one child attend college at the same time – whether it's twins, triplets or closely spaced siblings – leaves families worried about how they're going to foot multiple tuition bills at once.
The average cost at a four-year, public, in-state university was $20,090 in 2016-2017, according to the 
College Board
, and $45,370 at a private university. That includes tuition, fees and room and board. Multiply that by two, three or more children – and most families feel the financial stress.
But the good news is that "having more than one child in college at the same time really has a dramatic effect on financial aid," says Shannon Vasconcelos, college finance consultant at College Coach and a former senior financial aid officer at 
Boston University
and 
Tufts University
.
Some financial aid experts call this "the sibling factor."
"It is hard to pay for two colleges; there's no getting around that," she says. "The only thing that sometimes eases families' minds is the knowledge that, in fact, it will be taken into consideration in financial aid packages."
---

How to Survive Paying for College Workshops & Webinars
Seating may be limited – Register to ensure your spot!
Most parents are not financially prepared to enter the most expensive time period of their lives: covering their child's college education.
Our 1-hour workshops provide steps you can take right now to assure you understand the cost of attendance and how you can afford college without jeopardizing your retirement.
Our upcoming event is:
---
Senior Scoop
Why Attending a Private College Might Not Be Worth the High Cost
In a finding that raises questions about the return on investment at many expensive private colleges, a recent study reports that graduates of most kinds of public colleges had better luck finding jobs, and were burdened with less student debt, than the graduates of similar private colleges.
The study looked at Class of 2008 college graduates and where they were as of 2012.
While private colleges often outperform on other measures, such as graduation rates, study author Judith Scott-Clayton an assistant professor at Teachers College, Columbia University, said her research showed that, "Bottom line, you can't assume that private institutions are always automatically better just because they are private or expensive. It is important to ask questions about both graduation rates and post-college outcomes."
Her study is just the latest in a growing body of research that challenges many common assumptions, as well as the marketing claims of some private colleges.
---
About Westface College Planning
If you are a typical parent with college bound students, you're probably overwhelmed by all the research necessary to help your sons and daughters make the right choices and prevent overpaying for their education.
You are not alone!
Get the facts. Educate yourself to potentially save tens of thousands of dollars on a single college education. Parents of more than one child heading to college in the next few years, can save even more.
At Westface College Planning, we work with families to help you plan for and navigate the "paying for college" process. We teach you how to minimize your out-of-pocket expenses, maximize financial aid eligibility, understand the best way to navigate through the college selection process and prioritize your sources of college funds to protect your life savings!
Sign up for a free workshop or webinar or call to schedule a complimentary college funding consultation today.
More information at WestfaceCollegePlanning.com.
---
Click here to sign up for email updates.
You'll receive our monthly newsletters and other important updates… Directly to your inbox!
September 2017 Newsletter – Issue #71
Ready for your own success story?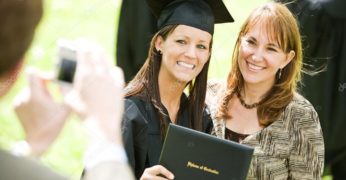 If you're a typical parent with college-bound students, you're probably overwhelmed. You want to help your sons and daughters make the right choices and prevent overpaying for their education. You're not alone! We're here to help. Schedule your free consultation today – click below to get started!
Catch our free, on-demand webinar:
How to Survive Paying for College
Join Beatrice Schultz, CFP® for our on-demand webinar, where she provides parents with the exact steps that often greatly lower the cost of college, even if there's little time to prepare.