President Obama's College Affordability Plan
Every year, more than 100,000 college-qualified low-income students don't enter college because cost is a major barrier. Currently, almost half of all college students borrow, and those who earn bachelor's degrees leave school with an average of $26,000 in debt. Choices made at every level including federal, state and institution, have affected the cost of college and levels of student debt. President Obama is hoping to make college funding easier with the College Affordability Plan. In his State of the Union address this year, President Obama spoke at length about the importance of keeping higher education affordable for students and families.
"Colleges must do their part to keep costs down, and it's our job to make sure that they do," he said, urging Congress "to change the Higher Education Act so that affordability and value are included in determining which colleges receive certain types of federal aid." 
Although specific details are still coming out about the College Affordability Plan, here is a quick overview of several key elements that will support children and their parents in their efforts to afford and succeed in college.
1. Tackling College Costs & Rising Completion Levels. Institutions of higher education have to do their part to rein in costs and deliver a high-value education, and states must halt their disinvestment in higher education and pursue reforms that will stabilize their systems in the long run. President Obama's goal is to reduce college costs, improve access, increase levels of completion and have better post-graduation outcomes.
2. Tax Credit. The American Opportunity Tax Credit (AOTC) is a partially refundable tax credit worth up to $2,500 per student per year. The AOTC, which would be made permanent in the budget, helps more than 9 million taxpayers afford the cost of college.
3. Suspend an Increase in Student Loan Interest Rates. Under current law, interest rates on subsidized Stafford loans are slatted to rise this summer from 3.4% to 6.8%. At a time when the economy is still recovering and market interest rates remain low, it makes no sense to double rates on student loans. The budget suspends the scheduled increase for the coming year, so the rates will remain at 3.4%.
4. Better Data for Families. President Obama launched a new "College Scorecard," created by the Education Department, to provide more and better information for families on specific items like tuition increases, retention, graduation and placement.
5. Maintaining a Strong Pell Grant Program. Since 2008, the Obama administration has increased the maximum Pell Grand by more than $900, to $5,635. The budget continues the administration's strong commitment to the Pell Grand program and to preserving the maximum award. It includes measures that ensure full program funding through the 2014- 2015 academic year.
6. Support for Community College. The budget also funds a new initiative designed to improve access to job training across the nation and provides $8 billion in the Department of Education and Labor to support state and community college partnerships with businesses to build the skills of American workers.
Here at Westface College Planning we love to hear from you. Please let us know how you feel about President Obama's College Affordability Plan. Do you think these changes are enough?
Westface College Planning can help you navigate the college planning process from start to finish. To learn how we can help you call us at 650-587-1559 or sign up for one of our Tackling the Runaway Costs of College Workshops or Webinars.
Photo Credit: ProgressOhio
Ready for your own success story?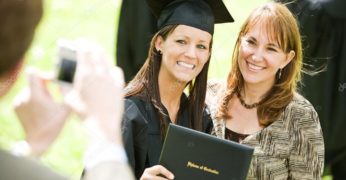 If you're a typical parent with college-bound students, you're probably overwhelmed. You want to help your sons and daughters make the right choices and prevent overpaying for their education. You're not alone! We're here to help. Schedule your free consultation today – click below to get started!
Catch our free, on-demand webinar:
How to Survive Paying for College
Join Beatrice Schultz, CFP® for our on-demand webinar, where she provides parents with the exact steps that often greatly lower the cost of college, even if there's little time to prepare.