Preparing for Federal Student Loan Repayment
Federal student loan borrowers should receive a billing statement in the mail at least 21 days before their first payment due.
The interest accrual on federal student loans will resume on Sept. 1, 2023, and payments will be due starting in October.
5 Steps to Prepare for Student Loan Repayment:
Find your loan servicer.
Log into your loan servicer & update your contact information.
Go to the loan simulator to find the best repayment option.
Select your repayment plan – if you choose an income-based repayment plan, you will need to submit an application to your loan servicer.
Set up auto-debit enrollment with your servicer to receive an interest rate deduction of .25%.
Ready for your own success story?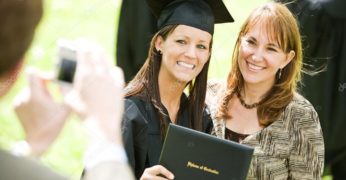 If you're a typical parent with college-bound students, you're probably overwhelmed. You want to help your sons and daughters make the right choices and prevent overpaying for their education. You're not alone! We're here to help. Schedule your free consultation today – click below to get started!
Catch our free, on-demand webinar:
How to Survive Paying for College
Join Beatrice Schultz, CFP® for our on-demand webinar, where she provides parents with the exact steps that often greatly lower the cost of college, even if there's little time to prepare.