Preparing for College: A High School Seniors Checklist  
For high school seniors with college in their sights, getting prepared for this next chapter of life is key to success. Keeping up to date with deadlines and requirements can be a big undertaking for students and their family members. By using our college prep checklist, they can stay on track and be ready to take on college with confidence!
Senior Year College Checklist:
Fall
Winter
Spring
By staying organized and planning ahead, high school seniors and their parents can be prepared for a smoother transition from high school senior to thriving college student. At Westface College Planning we help your family find ways to make college more affordable and streamlined by making sure you meet every financial aid deadline and take advantage of available scholarships and financing. Schedule a complimentary consultation with us today!
Ready for your own success story?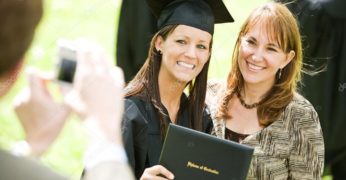 If you're a typical parent with college-bound students, you're probably overwhelmed. You want to help your sons and daughters make the right choices and prevent overpaying for their education. You're not alone! We're here to help. Schedule your free consultation today – click below to get started!
Catch our free, on-demand webinar:
How to Survive Paying for College
Join Beatrice Schultz, CFP® for our on-demand webinar, where she provides parents with the exact steps that often greatly lower the cost of college, even if there's little time to prepare.