Peterson's: Top Ten Financial Aid Tips for Parents
You won't want to miss Peterson's top 10 financial aid tips for parents:
Looking for financial aid to help foot the tuition bill? Follow these 10 tips to help you secure the funding help you need and remember — don't wait until your child's senior year to start thinking about student aid. The sooner you start, the more money you may be able to find.
1. Get an early idea of your EFC
Estimate your Expected Family Contribution (EFC) during your child's junior year. By getting an idea of what you might pay, you can find colleges within your price range and identify what you might need in scholarships and loans to manage your tuition costs. The more financial aid information you can gather, the better.
2. Reduce your child's savings
An entire 20 percent of your child's assets are considered available for college, as opposed to just 5.6 percent of yours. Encourage your child to save, but keep college funds in a custodial account.
3. Learn a little about marketing
This is one of the most important aspects of competing for merit-based awards. Highlight your child's accomplishments and an award committee will be that much more likely to consider giving a scholarship to your son or daughter.
4. Make financial aid a part of your campus visits
Ask to speak with someone in the student financial aid office — it's the best way to get your family on the radar for campus-based awards. Afterwards, take some notes! These contacts could come in handy later.
5. Do a bit of detective work
Determine if your child's application for aid affects the probability of admittance. If so, find out how.
6. Make a decision on early decision
If your child is thinking of applying Early Decision or Early Action, determine how it will affect your chances for student aid. Early Decision acceptance may prevent you from comparing awards, because your child will have to commit to the school before you see the aid offers from other applications. (This is not a factor if your child is accepted under an Early Action or Single-Choice Early Action application, as these are non-binding offers.)
7. Determine the effect of outside awards
If your child receives an outside scholarship, find out how it will affect your student financial aid award. Some schools will lessen grant aid, and others will pare down on loans. The school's policy will affect the amount you'll have to borrow.
8. Pay attention to deadlines
The sooner your child files his or her college applications, the better your chances of receiving aid. To assist with financial aid for college forms, file your taxes as early in the year as possible. Keep in mind that if you are applying to schools that require the PROFILE financial aid application, it may have an earlier deadline than the FAFSA.
9. Complete the FAFSA
Fill out this form, even if you think you won't qualify — very affluent families sometimes qualify for aid at certain high-tuition schools. This single application is your gateway to all federal loan, grant, and work-study awards that total in the billions of dollars.
10. Make your college aware of special circumstances
If you have lost your job since completing the FAFSA or PROFILE, inform schools about your situation. Most have standard policies that allow for the use of projected income, which could increase financial assistance.
Photo Credit: psd
Ready for your own success story?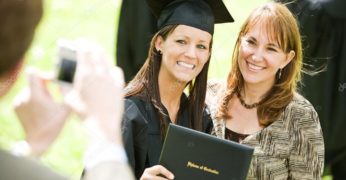 If you're a typical parent with college-bound students, you're probably overwhelmed. You want to help your sons and daughters make the right choices and prevent overpaying for their education. You're not alone! We're here to help. Schedule your free consultation today – click below to get started!
Catch our free, on-demand webinar:
How to Survive Paying for College
Join Beatrice Schultz, CFP® for our on-demand webinar, where she provides parents with the exact steps that often greatly lower the cost of college, even if there's little time to prepare.