Parents: It's Time for YOU to Go Back to School!
August 2017 Newsletter
Parents: It's Time for YOU to Go Back to School!
---
It's August! Rising seniors are gearing up for their last year of high school and their parents should be polishing off any rough edges of their college funding plans.
We're here to help! Join us on August 15th for a special back to school
webinar
to help you design a college financing plan. We hope to see you there!
Wondering if your college student should work while in college? Many experts say part-time work is a good idea to reduce loans and help build better time management skills. Check out this month's 
Featured Find
 for more pros and cons.
Rising seniors, college visits will be a part of this summer and your senior year. Make sure to make the most of those visits. This month's Senior Scoop discusses questions families should ask about the college's financial aid while on campus.
Summer is the perfect time to set the early stages of your college financial plan in motion. At Westface College Planning we can help. Sign up for the Back to School webinar or give us a call today!
All the best,
  Beatrice Schultz, CFP®
  Westface College Planning 
  WA: (360) 818-7728 | CA: (650) 587-1517 
  1498 SE Tech Center Place, Ste 385
  Vancouver, WA 98683
---
Featured Find
Weigh Whether To Work During College
There was a time when a student could just work a summer job to help pay for college, but today more students are having to work their way through school to offset rising tuition costs.
In fact, the U.S. Census Bureau found that 72 percent of undergraduates work and one-fifth of those students worked full time.
Most part-time jobs that students find while in school pay lower hourly wages, says Anthony P. Carnevale, director of the Georgetown University Center on the Education and the Workforce.
"You can't make enough working retail to pay for a college degree," he says. "High school jobs don't pay enough to get you through college, and these are the types of jobs that college students typically get."
But despite lower pay, college advising experts say that shouldn't deter undergrads from pursuing part-time work. There are several positive outcomes, they say, that come from working during school – less in loans and better time management skills, to name a couple.
---

How to Survive Paying for College Workshops & Webinars
Seating may be limited – Register to ensure your spot!
Most parents are not financially prepared to enter the most expensive time period of their lives: covering their child's college education.
Our 1-hour workshops provide steps you can take right now to assure you understand the cost of attendance and how you can afford college without jeopardizing your retirement.
Our upcoming event is:
---

Senior Scoop
6 Financial Aid Questions To Ask On A College Visit
Summer is a peak time for college visits. But in addition to asking about Greek life and class sizes, make sure to find out about how financial aid works at each college.
Just as campus visits are an important time to gather general impressions about a campus, families should also use them as a time to gain a sense of which schools will be a good "affordability fit," says Anne Sturtevant, executive director for higher education initiatives at the College Board.
"It's a really important piece as the family thinks about what they're going to be doing in the fall and zeroing in on those colleges where they're going to apply," she says.
And while it may be premature to schedule an appointment with the financial aid office, a campus visit can be a good time to get questions answered that aren't readily available elsewhere or that deserve more clarity.
Here are six questions families may want to ask while on campus.
[Find out what to ask campus tour guides.]
1. What does the typical financial aid award look like for freshmen? Most students attending four-year colleges qualify for some financial aid, but the type and mix will vary depending on the college's policies and priorities, Sturtevant says.
---
About Westface College Planning
If you are a typical parent with college bound students, you're probably overwhelmed by all the research necessary to help your sons and daughters make the right choices and prevent overpaying for their education.
You are not alone!
Get the facts. Educate yourself to potentially save tens of thousands of dollars on a single college education. Parents of more than one child heading to college in the next few years, can save even more.
At Westface College Planning, we work with families to help you plan for and navigate the "paying for college" process. We teach you how to minimize your out-of-pocket expenses, maximize financial aid eligibility, understand the best way to navigate through the college selection process and prioritize your sources of college funds to protect your life savings!
Sign up for a free workshop or webinar or call to schedule a complimentary college funding consultation today.
---
Click here to sign up for email updates.
You'll receive our monthly newsletters and other important updates… Directly to your inbox!
August 2017 Newsletter – Issue #70
Ready for your own success story?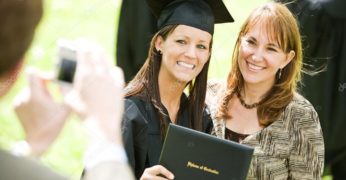 If you're a typical parent with college-bound students, you're probably overwhelmed. You want to help your sons and daughters make the right choices and prevent overpaying for their education. You're not alone! We're here to help. Schedule your free consultation today – click below to get started!
Catch our free, on-demand webinar:
How to Survive Paying for College
Join Beatrice Schultz, CFP® for our on-demand webinar, where she provides parents with the exact steps that often greatly lower the cost of college, even if there's little time to prepare.