It's no secret that student loan debt has continually rose over the years, but by how much exactly?  USA Today reported late last year that the Class of 2012 in the U.S. graduated carrying the burden of nearly $30,000 in student loan debt.  This number rose from $18,750 in 2004.  That's about a 36% increase in a decade's time.  Jumping ahead, the overall debt climbed up to $25,250 in 2010 and $26,600 in 2011.
While the educational system certainly have no qualms about increasing tuition and other school-related expenses, the income of parents simply cannot keep up, and has remained fairly stagnant.
However, students and their parents are exercising more creative measures to help reduce costs.  Sallie Mae's study "How America Pays for College 2014" explained that 66% of students actively reduced spending, 61% lived near home, 41% dwelling far from home shared their living space with a roommate and 28% sped up their coursework.
Students are learning to save money savvy ways, such as utilizing smartphone apps like RedLaser, which scans bar codes and presents them with comparative online prices.  A little money here and there can go a long way.
This goes to show that a myriad of alternatives exist that will relieve some of the burden, or even allow you to avoid it entirely.  The numbers are unquestionably frightening to any new borrowers, but keep in mind that averages are just that: averages.  With some wise planning, exploration of other avenues to cut costs and plenty of research, you can ace the student loan process, regardless of the grim statistics thrown at your face.  Don't let them bog you down!
Westface College Planning can help navigate the financial aid process from start to finish.  To learn how we can help you call us at 650-587-1559 or sign up for one of our Tackling the Runaway Costs of College Workshops or Webinars.
Ready for your own success story?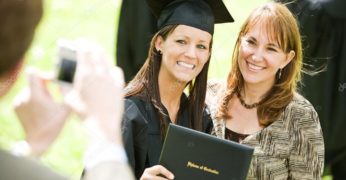 If you're a typical parent with college-bound students, you're probably overwhelmed. You want to help your sons and daughters make the right choices and prevent overpaying for their education. You're not alone! We're here to help. Schedule your free consultation today – click below to get started!
Catch our free, on-demand webinar:
How to Survive Paying for College
Join Beatrice Schultz, CFP® for our on-demand webinar, where she provides parents with the exact steps that often greatly lower the cost of college, even if there's little time to prepare.