October Newsletter 2014: Student Loan Apocalypse, CSS Profile & More
October Newsletter 2014
It's October!
Is your student considering one of the 300+ colleges that require the CSS Profile application as well as the FAFSA application to qualify for financial aid?
If your answer is a definite "yes", and your student is applying Early Action or Early Decision, make sure to check the deadline for your CSS Profile; it may be as early as November 1st!
If your answer is "I don't know", be sure to read this month's Senior Scoop to learn the details of the CSS Profile as well as major differences that separate it from the FAFSA.
Wondering what the future holds for student loans?  9 shocking charts in our Featured Find allow you to visualize what the Huffington Post coins as the "Coming Student Loan Apocalypse", from the raw numbers of outstanding federal loans to percentages of borrowers playing catch-up to make payments.
If you want to ensure that your student does not become a data point on these charts, it's time to set your student's college financial plan in motion.  Reserve a seat at one of our presentations or webinars, or give me a call when you are ready to take your next step on the path to creating a clear college funding plan.
All the best,
Beatrice Schultz, CFP®
Westface College Planning
College Funding Specialist
650-587-1559 
---

College Smart Radio: Tackling the Runaway Costs of College
Our shows are dedicated to inform you about all facets of the college process, including financial planning, admissions, degrees and so forth.  We feature college officials, CEOs and a variety of experts on College Smart Radio – Tackling the Runaway Costs of College.
Curious what College Smart Radio covers?  In these podcasts (Part 1 – Part 2), we clarify the details–both broad and specific–of the College Board's CSS Profile.  Check out this month's Senior Scoop for more CSS Profile info you can share with your student.
Don't miss out on this great information! Thanks for listening!
---
Featured Find: These 9 Charts Show America's Coming Student Loan Apocalypse
"Borrowers with federal student loans, long promoted as the safest way to borrow for college, appear to be buckling under the weight of their debt, new data show.
More than half of Direct Loans, the most common type of federal student loan, aren't being repaid on time or as expected, according to figures from the U.S. Department of Education. Nearly half of the loans in repayment are in plans scheduled to take longer than 10 years. The number of loans in distress is rising.
The increase in troubled loans comes as the average amount of student debt has significantly outpaced wage growth. After adjusting for inflation, the average recipient of federal student loan funds owed 28 percent more in 2013 than in 2007, according to Education Department data.
But the typical holder of a bachelor's degree working full time experienced a 0.08 percent decrease in weekly earnings during that same period. For those with advanced degrees, median wages increased just 0.02 percent, according to figures from the U.S. Bureau of Labor Statistics."
Continue reading the Huffington Post article
here
.
---
Upcoming "Tackling the Runaway Costs of College" Workshops & Webinars
Seating may be limited – Register to ensure your spot!

Most parents are not financially prepared to enter the most expensive time period of their lives: covering their child's college education.
Our 1-hour workshops provide steps you can take right now to assure you understand the cost of attendance and how you can afford college without jeopardizing your retirement.
Our next upcoming workshops are: 
---
Senior Scoop – The Gravity of the CSS Profile: Why You Should Apply

Seniors: Get ready to complete the CSS Profile! 
While not as commonly used as the FAFSA, for those colleges that do use it, completing theCSS Profile boosts your qualification for more financial aid, and who doesn't want some extra money toward their college fund?
You may not realize it, but the CSS Profile is required by over 300 colleges.  It is very likely that one or more colleges in your personal top 10 list will need of the CSS Profile as well as the FAFSA in order to be considered for all available financial aid.
Be prepared: Colleges that request the CSS Profile include those from one end of the spectrum to the other, from the well-known (Santa Clara University), lesser known (Whitmore College), large (Boston University), to small (Pomona) private colleges; even a few public colleges (University of Michigan) opt for the CSS Profile.
Continue reading Senior Scoop 
here
.
---
Advice & Insight
Connect With Us For The Latest News!
Are you following Westface College Planning online? If not, here are just a few things you missed:
  Is your student about to experience college life as a roommate?  Note specific tips to foster a positive atmosphere as they step into the world of student cohabitation on our Facebook page.
  Find out what are considered the current top 10 lowest-paying majors on my LinkedIn Page.
  Understand why private scholarships may open the door to your student's college funding on our Twitter page.
  Tell your student about 4 apps specified on our Google+ page catered just for them–with a special discount in tow!
Follow us on Facebook, Twitter, Google+ or connect with me on LinkedIn so you don't miss any additional updates!
About Westface College Planning
If you are a typical parent with college bound students, you're probably overwhelmed by all the research necessary to help your sons and daughters make the right choices and prevent overpaying for their education.
You are not alone!
Get the facts. Educate yourself to potentially save tens of thousands of dollars on a single college education. Parents of more than one child heading to college in the next few years, can save even more.
At Westface College Planning we work with families to help you plan for and navigate the "paying for college" process. We teach you how to minimize your out-of-pocket expenses, maximize financial aid eligibility, understand the best way to navigate through the college selection process and prioritize your sources of college funds to protect your life savings!
Sign up for a free workshop or webinar or call to schedule a complimentary college funding consultation today.
More information at westfacecollegeplanning.com.
Click here 

to reserve a spot on our mailing list. You'll receive our monthly newsletter updating you about imperative college finance information… Directly to your e-mail!
Ready for your own success story?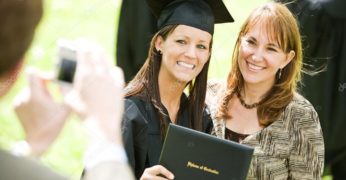 If you're a typical parent with college-bound students, you're probably overwhelmed. You want to help your sons and daughters make the right choices and prevent overpaying for their education. You're not alone! We're here to help. Schedule your free consultation today – click below to get started!
Catch our free, on-demand webinar:
How to Survive Paying for College
Join Beatrice Schultz, CFP® for our on-demand webinar, where she provides parents with the exact steps that often greatly lower the cost of college, even if there's little time to prepare.