October 2011: Getting the Best Financial Aid Package
Greetings!
I'm excited to introduce my brand new e-newsletter! I'll be sending it out monthly to share helpful information and tips about the college planning process. I hope you find it useful and pass it on to your friends.
Our first public workshop of the fall is just a week away, so make sure to register to save yourself a seat. More information is below in addition to helpful fall tips for students and parents.
All the best,
Beatrice Schultz
Westface College Planning
College Funding Specialist
Featured Find: Tips on Paying for College in Tough Times
Getting admitted to your choice college is only half the battle; the other half is figuring out how to pay for it. The competition for resources can be stiff, especially in tough economic times. Princeton Review shares tips on planning so that you can take advantage of financial aid. The most important rule? Start early.
Start researching aid possibilities sooner rather than later. The competition for aid increases when the economy is weak. Those who plan ahead for the aid process will do much better than those who procrastinate and miss deadlines.
Take steps that improve your aid eligibility. For example, if you have lost your job, you should avoid the temptation to spend any assets in your retirement plan. In addition to the likely early distribution penalties and additional income taxes, the higher income will reduce your aid eligibility.
Read more tips on MSNBC.
Upcoming College Funding Workshops: Seating may be limited – Register to ensure your spot!
Did you know most families qualify for more financial aid than they ever thought possible? Our FREE 1-hour workshops provide steps to take right now to assure you don't overpay for college, that you clearly understand the process and how to maximize your aid qualification!
Here are the public workshops we've got coming up:
Tuesday, October 11 at 6:30pm, Community Room at the Redwood Shores Library
November, South Bay Area – Details coming soon!
December, San Mateo Area – Details coming soon!
Parents and students are welcome! Find out more and register here.
Senior Scoop: Steps for Students & Parents to Prepare for College
As you prepare for college, here are three things for high school seniors and their parents to focus on this month:
1. October is college test-taking month! Although this isn't always the most exciting, a student's preparation for the ACT, SAT and PSAT is important and should be underway. If your high school senior has already taken one or both of these tests, encourage them to take them again. Some colleges combine test scores if you send multiple score reports (it's called "super scoring").
2. Get your applications in! If applications haven't been mailed in yet, look them over once more to make sure there aren't any mistakes and send them in right away.
3. Start looking for scholarships! October is also the time to start looking for private scholarships. Although you might not find a scholarship to cover all college fees, you might be able to get some help. Deadlines for private scholarships have a tendency to fall early, so begin looking sooner rather than later. Not sure where to start? Here's a great resource to check out: www.fastweb.com.
About Westface College Planning
At Westface Financial, we are committed to helping parents through the process of making the right choices for their college bound students by offering information packed one-hour workshops.
If you are a typical parent with college bound students, you're probably overwhelmed by all the research necessary to help your sons and daughters make the right choices and prevent overpaying for their education.
You are not alone!
Our information packed one-hour workshops will help you:
Understand the true cost of college and how to afford it.
Learn the specific steps to take immediately to maximize financial aid.
Receive valuable information on scholarships and gift aid qualification.
Gain awareness on how to accurately compare the true cost of schools, public vs. private.
Develop best practices for school selection, and more!
More information at westfacecollegeplanning.com.
Ready for your own success story?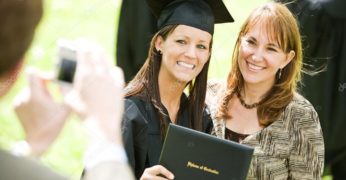 If you're a typical parent with college-bound students, you're probably overwhelmed. You want to help your sons and daughters make the right choices and prevent overpaying for their education. You're not alone! We're here to help. Schedule your free consultation today – click below to get started!
Catch our free, on-demand webinar:
How to Survive Paying for College
Join Beatrice Schultz, CFP® for our on-demand webinar, where she provides parents with the exact steps that often greatly lower the cost of college, even if there's little time to prepare.