November Newsletter 2014: How to Pay for College Workshops, PLUS Loan Caution, Get Financially Fit & More
November Newsletter 2014
It's November, and we're quickly approaching the much-anticipated holiday season!
If you live near Davis or Belmont, get ready, because this month we are hosting "How to Pay for College" workshops in your neighborhood!  Everyone is welcome: Bring your friends and family!  Space may be limited, so please reserve your seat today.
PLUS (Parent Loans for Undergraduate Students) are government loans for parents of students. Sounds great, right? Wrong – These loans have higher interest rates and other disadvantages over student loans.  New rules now make them easier to obtain by lessening emphasis on credit ratings.  Beware of PLUS loans and learn more in our Featured Find.  Talk to us about other available student loans and private loans before considering a PLUS loan.
How does getting financially fit relate to getting physically fit?  In this month's Senior Scoop, we discuss the connection and offer a financial work-out for your senior's fitness program.
The college planning season is well under way!  Sign up for a workshop or give me a call now to take your next step on the path to creating a clear college funding plan.
All the best,
Beatrice Schultz, CFP®
Westface College Planning
College Funding Specialist
650-587-1559 
---
Featured Find: Is College Worth the Cost?
"The Department of Education will soon loosen the credit standards for parents looking to borrow to pay for college under the parent PLUS loan program.
The new rules will be published next month and will go into effect for the next school year.
Although this may look like a great solution for those struggling with tuition payments, some serious problems could arise, especially for students at historically black colleges. Before cheering the news, families and the government should be aware of the implications of the changes.The PLUS loan is a federal loan families can use to finance as much as the entire cost of college at an interest rate of 7.21 percent."
Continue reading the Boston Globe article
here
.
---
Upcoming "Tackling the Runaway Costs of College" Workshops & Webinars
Seating may be limited – Register to ensure your spot!
Most parents are not financially prepared to enter the most expensive time period of their lives: covering their child's college education.
Our 1-hour workshops provide steps you can take right now to assure you understand the cost of attendance and how you can afford college without jeopardizing your retirement.
Our next upcoming workshops are: 

---
Senior Scoop: Get Financially Fit
Seniors: You may tough it out on the football field or dive for volleyballs on your school team, but there's far more to self-development than physical fitness.  As you channel your focus on college, there's no better time to dive past physical fitness.  Get in shape with financial fitness.
1st Step: Map out your "Meal Plan"
You need to start somewhere.  Just like you would allocate your goal, including calories per day and ultimate desired weight, you need to set financial goals.  Calculate a rough estimate of how much your top colleges will cost per year, along with daily or weekly spending.  For example, you may limit yourself to $100 per week on essential expenses, and another $50 for extra items.
Even if you feel as though you won't qualify for a grant or scholarship, apply!  Unlike a loan, you won't be obligated to pay back either, so why not give them a shot?  Equally as important: Don't forget about the FAFSA!  Again, it's free money in your pocket for college!
Continue reading Senior Scoop 
here
.
---
College Smart Radio: Tackling the Runaway Costs of College
Curious what College Smart Radio covers?  Listen to this podcast where we broke down the essentials of student loans, from interest rates to defining subsidized vs. subsidized loans.
Don't miss out on this great information!  Thanks for listening!
---
Advice & Insight
Connect With Us For The Latest News!
Are you following Westface College Planning online? If not, here are just a few things you missed:
  Find out which college grads are moving, and at what cost, on our Facebook page.
  My LinkedIn Page reveals essential financial aid secrets.
  See what industry field is expecting a 31% increase in hiring on our Twitter page.
  Our Google+ page shares an article uncovering hidden credit card fees which appear for students charging tuition.
Follow us on Facebook, Twitter, Google+ or connect with me on LinkedIn so you don't miss any additional updates!
About Westface College Planning
If you are a typical parent with college bound students, you're probably overwhelmed by all the research necessary to help your sons and daughters make the right choices and prevent overpaying for their education.
You are not alone!
Get the facts. Educate yourself to potentially save tens of thousands of dollars on a single college education. Parents of more than one child heading to college in the next few years, can save even more.
At Westface College Planning we work with families to help you plan for and navigate the "paying for college" process. We teach you how to minimize your out-of-pocket expenses, maximize financial aid eligibility, understand the best way to navigate through the college selection process and prioritize your sources of college funds to protect your life savings!
Sign up for a free workshop or webinar or call to schedule a complimentary college funding consultation today.
More information at westfacecollegeplanning.com.
Click here 

to reserve a spot on our newsletter mailing list. You'll receive our monthly newsletter updating you about imperative college finance information… Directly to your e-mail!
Ready for your own success story?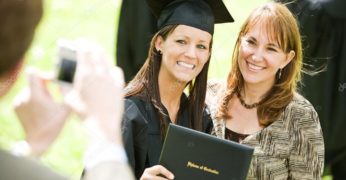 If you're a typical parent with college-bound students, you're probably overwhelmed. You want to help your sons and daughters make the right choices and prevent overpaying for their education. You're not alone! We're here to help. Schedule your free consultation today – click below to get started!
Catch our free, on-demand webinar:
How to Survive Paying for College
Join Beatrice Schultz, CFP® for our on-demand webinar, where she provides parents with the exact steps that often greatly lower the cost of college, even if there's little time to prepare.