November 2011: When to Complete College Applications
Greetings!
Is your senior finishing up his or her College Applications? It's best to have them submitted before the Thanksgiving break, so help your child stay on track! Find out why this is so important in the "Senior Scoop" below, and keep reading to find out which college degrees are most marketable in today's economy so you can help your student make an informed decision about college and career selection.
The college planning process is full of difficult questions and potentially expensive pitfalls. Whether your student is already in college, is a senior in high school or just starting their elementary school years, planning for college can never start too early. Give me a call at 650-587-1517 to schedule a complimentary private consultation to take the first step on the path to creating a clear college funding plan that will not jeopardize your retirement.
All the best,
Beatrice Schultz
Westface College Planning
College Funding Specialist
Life Smart – Tax Smart Speaker Series: Strategies to Save and Pay for College
Thursday, November 10 I'm presenting as the featured speaker at the Henry C. Levy & Co. CPAs client reception as part of their Life Smart – Tax Smart Speaker Series! If you're near the Thelma Harris Gallery in Oakland, come hear my Strategies to Save and Pay for College which include:
The Real Cost of Attendance – Compare State, UC & Private Colleges
Myths about Financial Aid Eligibility
Understanding the FAFSA and Expected Family Contribution
Tax Advantage Planning versus Aid Advantage Planning
How to Manage College & Retirement
Find out more and register here.
Featured Find: Obama to Offer Help for Students Buried in Debt
For the graduating class of 2009, the average student loan debt for those that graduated from four-year nonprofit colleges was $24,000. In 2010, the unemployment rate for college graduates age 24 and younger rose to 9.4%, the highest since the Labor Department began keeping records in 1985.
Although the White House recently announced two new measures to help graduates climb out of their loan debt hole, students can also help themselves through their career choice. The area of study they choose to pursue in college will have direct implications for their future careers.
Do you want to pick a major that will be marketable to future employers? Here are 5 degrees to consider:
Accounting
Finance
Engineering
Computer Science
Business Administration
See why on Yahoo! Education.
Upcoming College Funding Workshops: Seating may be limited – Register to ensure your spot!
Did you know most families qualify for more financial aid than they ever thought possible? Our 1-hour workshops provide steps you can take right now to assure you don't overpay for college, that you clearly understand the process and how to maximize your aid qualification!
Our upcoming December and January workshops will provide specific tips for completing the FAFSA! We hope you can make it to one of them:
Wednesday, November 8 in Moraga. Location TBD. Keep an eye on our Facebook page for details!
Wednesday, December 7 from 6:30-7:30pm in the Community Room at the Redwood Shores Library (399 Marine Parkway, Redwood City)
Parents and students are welcome. Stay tuned for more info!
Senior Scoop: Steps for Students & Parents to Prepare for College
There are two very important things to focus on during the month of November: Finishing your College Applications and Preparing your FAFSA.
All College Applications should be submitted before the Thanksgiving Holidays! I can't stress this enough. With students facing two vacations (Thanksgiving and Christmas) and mid-term exams in December, November affords the most amount of time to devote to getting your college applications prepared and submitted.
Make sure you double-check the deadlines for college applications, too. Some of the highly-competitive schools, such as Ivy League schools, have early deadlines; some as early as the end of October. If you wait to send in your application until December or January to these types of colleges, it may already be too late. Review your deadlines!
This is also the best time to prepare your applications for financial aid. Contact the financial aid office at the colleges on your list to see what financial aid forms they require. The FAFSA (Free Application for Federal Student Aid) should be completed in early January 2012. For the same reasons as filing the school applications, the end of the year holiday season creates a time crunch for financial planning. It is imperative to know what assets and income information is needed on the FAFSA, CSS Profile and other financial aid forms. December is a key month to ensure your financial position is optimized to maximize your ability to get financial aid.
Not sure how you need to prepare your finances for the FAFSA? Come to our December workshop or give me a call at 650-587-1517 to schedule a complimentary private consultation.
About Westface College Planning
At Westface Financial, we are committed to helping parents through the process of making the right choices for their college bound students by offering information packed one-hour workshops.
If you are a typical parent with college bound students, you're probably overwhelmed by all the research necessary to help your sons and daughters make the right choices and prevent overpaying for their education.
You are not alone!
Our information packed one-hour workshops will help you:
Understand the true cost of college and how to afford it.
Learn the specific steps to take immediately to maximize financial aid.
Receive valuable information on scholarships and gift aid qualification.
Gain awareness on how to accurately compare the true cost of schools, public vs. private.
Develop best practices for school selection, and more!
More information at westfacecollegeplanning.com.
Ready for your own success story?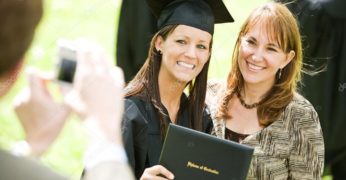 If you're a typical parent with college-bound students, you're probably overwhelmed. You want to help your sons and daughters make the right choices and prevent overpaying for their education. You're not alone! We're here to help. Schedule your free consultation today – click below to get started!
Catch our free, on-demand webinar:
How to Survive Paying for College
Join Beatrice Schultz, CFP® for our on-demand webinar, where she provides parents with the exact steps that often greatly lower the cost of college, even if there's little time to prepare.