No Degree is Guaranteed to Succeed
It's an age-old conundrum for college students: Should they focus on technical skills or obtain a broader degree?
Parents often guide their children toward a more "practical" degree in the sciences or business, thinking the job market will pay out higher in comparison to a liberal arts background.
A liberal arts major has indeed gained the reputation as a dead-end, less profitable earning path.  Business majors double those in liberal arts in the U.S., which is no surprise.
But do holders of science and business degrees always earn high-quality positions for the remainder of their working lives?  Surprisingly, no.
The Degree Debate
Instead of pressuring students into technical fields, parents need to view their child's higher education in the eyes of a venture capitalist.
Parents and students must take a step back and realize that the job market isn't so cut-and-dry.  It never adheres to a linear continuum; in this case, science and business majors may not always conquer the job market over their liberal arts peers.
In fact, you may be setting up your child for failure if their degree proves too specialized.
If they attain a degree in hospitality management and enter the job search only to find the market shifted, leaving no opportunities for anyone with such a degree, where are they to turn?  Their skill set isn't wide enough to switch gears and apply for various different fields.
A broader degree, even in liberal arts, will offer you various opportunities for a wide variety of positions.
A communications degree, for example, could allow you to enter the career as a reporter, editor, announcer, technical writer, and so forth.  These earning potentials range from around $37k to $72k.
Keep in mind that the job market is malleable and because it's ever-changing, no particular degree will necessarily guarantee success.  The rise in recent mobile technology may be replaced in two years.  Choosing a broad degree or even double-majoring will increase your availability on the job market.
Westface College Planning can help navigate the financial aid process from start to finish. To learn how we can help you call us at 650-587-1559 or sign up for one of our Tackling the Runaway Costs of College Workshops or Webinars.
Photo Credit: SalFalko
Ready for your own success story?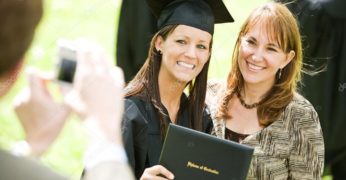 If you're a typical parent with college-bound students, you're probably overwhelmed. You want to help your sons and daughters make the right choices and prevent overpaying for their education. You're not alone! We're here to help. Schedule your free consultation today – click below to get started!
Catch our free, on-demand webinar:
How to Survive Paying for College
Join Beatrice Schultz, CFP® for our on-demand webinar, where she provides parents with the exact steps that often greatly lower the cost of college, even if there's little time to prepare.