News: Student Loans' Rates Extended
Student loans add up quickly. With the average student loan debt above $25,000, it's no wonder this has become a national issue. The good news is that earlier this month, the U.S. Congress voted to extend the interest rates of federal Stafford student loans for one year, keeping 7 million loan applicants from diving deeper and deeper into the debt. The current interest rate of 3.4% was set to increase to 6.8% on July 1, but Congress voted 373-54 to pass the initiative that was also included in a bigger bill to improve roads and extend flood insurance packages.
President Obama is set to sign the legislation and will finalize the changes that have been voted into action by both the Senate and the House. The increase that would double the current interest rates was voted upon five years ago and while the interest rate has been voted out of that plan, there are other changes coming down the line that will affect students and their loans in new ways.
Upon graduation most college students have been given the opportunity to defer their loan payments until 6 months later. While there was talk of extending that grace period, it has not and will not happen in this fiscal year, providing another hurdle for students to clear while being thrust into the struggling job markets. Additionally, graduate students will begin to accumulate interests on their loans while still in school.
At Westface College Planning, we can help you navigate through the loan selection and application process. For many students, loans are an inevitable part of paying for college, though, so make sure you and your student understand the terms of the loan and what to expect. If you need help, please contact us. We have resources and advice that will come in handy, including how to keep student loan debt as low as possible without jeopardizing your retirement!
Photo Credit: Philip Taylor PT
Ready for your own success story?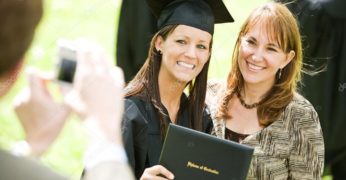 If you're a typical parent with college-bound students, you're probably overwhelmed. You want to help your sons and daughters make the right choices and prevent overpaying for their education. You're not alone! We're here to help. Schedule your free consultation today – click below to get started!
Catch our free, on-demand webinar:
How to Survive Paying for College
Join Beatrice Schultz, CFP® for our on-demand webinar, where she provides parents with the exact steps that often greatly lower the cost of college, even if there's little time to prepare.