New York Times Editorial: College's True Cost
The New York Times recently shared an editorial that discusses college's true cost:
The Obama administration is rightly pressing colleges to bring clarity to the often misleading and unintelligible financial aid letters that many send out to newly admitted students. The White House's announcement that 10 colleges and state university systems have agreed to create user-friendly financial aid letters is encouraging, but more will obviously need to be done.
The colleges and universities that have committed to transparency — including the State University System of New York, the university system of Maryland, the University of Texas System and the University of North Carolina at Chapel Hill — have a combined enrollment of 1.4 million students.
They will provide students admitted for the 2013-14 school year a clear document that shows: how much a year of college will cost; options for paying those costs, including clear differentiation between grants and loans; estimated monthly payments for federal student loans that the student will likely owe upon graduation; and student graduation rates.
The Obama administration is developing a standardized form with similar information that all colleges could use. Later this year, the administration also plans to issue a "scorecard" that rates colleges on value and affordability, as defined by graduation rates and whether graduates earn enough to meet their student loan payments.
The White House this week called on all colleges to make financial data easier to understand so that students and parents will know the true costs they face.
The goal is to allow families to comparison shop for college the same way they do for houses, televisions or refrigerators. Unfortunately, colleges are unlikely to embrace this forthright approach to pricing unless the federal government makes it mandatory.
Photo Credit: purpleslog
Ready for your own success story?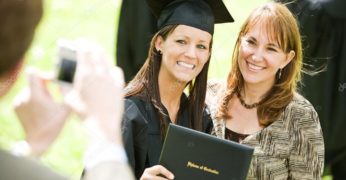 If you're a typical parent with college-bound students, you're probably overwhelmed. You want to help your sons and daughters make the right choices and prevent overpaying for their education. You're not alone! We're here to help. Schedule your free consultation today – click below to get started!
Catch our free, on-demand webinar:
How to Survive Paying for College
Join Beatrice Schultz, CFP® for our on-demand webinar, where she provides parents with the exact steps that often greatly lower the cost of college, even if there's little time to prepare.