New FAFSA Adjustments: What You Need to Know
Get ready, seniors: The FAFSA is shaking up the rules.  Previously, the FAFSA application process began January 1st.  It's become common knowledge: New Year, new FAFSA.  This is no longer the case.
If you (or your parents) are early bird completionists, take note—the FAFSA now opens October 1st of each year.  This means for the 2017-18 academic year, October 1st 2016 marks the FAFSA start date.
The Early Bird…
You may think: Why worry about finishing early?
First come, first serve doesn't only apply to politeness.  Chances are, several institutions in your list of choices may use this method to hand out financial aid, as many do.
Waiting to apply may leave you with far less of a chance to grab maximum aid.  Check deadlines at each school, too.  Some, like the University of Florida, may have pushed up their deadline.
The FAFSA and Taxes
You may also recall your parents fretting over how to estimate taxes for the previous year (ex. 2015 taxes for 2016).
Typically this meant throwing out numbers and later logging into the FAFSA once you crunched the actual tax numbers.
Instead you now use what they cite as the "prior, prior year".  Using the IRS Data Retrieval Tool saves you filling out a full page on the FAFSA.
With unmodified data transferred, there's no possibility of error.  Less stress, more time thinking about all the fun parts of college.
These advancements are all intended to be time-savers.  To break their complicated stigma, the FAFSA will continually shape and adapt.
It's your time to shine, seniors.
October 1st rings in the FAFSA open season, and the earlier, the better.  Don't let this opportunity for financial aid pass you by!
Learn how Westface College Planning can help you navigate the college planning process from start to finish. Give us a call at (360) 818-7728 or use our contact form. Our workshops and webinars are also a great place to start.
Photo Credit: Hillman
Ready for your own success story?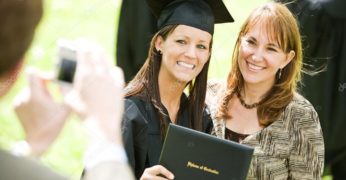 If you're a typical parent with college-bound students, you're probably overwhelmed. You want to help your sons and daughters make the right choices and prevent overpaying for their education. You're not alone! We're here to help. Schedule your free consultation today – click below to get started!
Catch our free, on-demand webinar:
How to Survive Paying for College
Join Beatrice Schultz, CFP® for our on-demand webinar, where she provides parents with the exact steps that often greatly lower the cost of college, even if there's little time to prepare.