New College Savings Updates And More!
Happy February! We hope you are accomplishing your resolutions and ready to express love to your valentine. Speaking of love, February is an excellent month to treasure your finances. If you want to make sure that your college funding plan is in stellar shape, give us a call at 360-818-7728 or just reply to this email!
When it comes to college funding, 529 plans often come to mind. Have you heard about the new change that just went into effect? The federal government now allows monies to be applied toward qualified student loans! To help you understand if this college funding plan is right for you, I've outlined the pros and cons as well as seven savvy strategies.
How have other changes made it easier to plan for college? In addition to more flexibility in the way 529 plans can be used, the federal government approved measures that they hope will make completing the FAFSA much easier (eliminating up to 22 questions!) and simplify the recertification process for student loan repayment plans.
Does your student have their sights set on an out-of-state public college, but isn't sure what's best for them or their college budget? Share these three things they need to consider and important questions they need to ask.
If you live in the Davis, California area, join me and writing coach Dr. Wrye Sententia, at the Davis Public Library for our "Are You Ready For College?" workshop on March 24th. In this FREE presentation, we share tips on how to write a personal statement and advice for parents and teens on how to pay for college.
If you have questions or want to make sure you are taking full advantage of these college funding plan changes, give me a call at 360-818-7728, or sign up for a  complimentary college funding consultation or educational webinar today!
I look forward to talking with you soon!
~ Trixie
Tips For Parents
What Is A 529 Plan And What
You Need To Know About It
With the costs of a higher education continuing to rise, one college financial planning strategy many families use is a 529 plan. Authorized by Section 529 of the Internal Revenue Code, 529 plans are legally known as "qualified tuition plans," and are "sponsored by states, state agencies or educational institutions."
529 plans offer tax-advantage savings, such as tax-deferred growth and tax-free withdrawals for qualified expenses, and are designed to encourage parents to save for educational expenses.
There are several pros and cons to investing in a 529 plan, however. Whether you have a 529 plan already in place or are considering opening one for your child, here are the pros and cons you need to know, plus seven strategies to make the most of saving for college.
Learn more about 529 plans at Westface College Planning.
In-State Vs. Out-Of-State College:
What's The Best Option?
Whether your teen is narrowing down their top public college choices or waiting for acceptance letters to arrive, they'll eventually have to make that all-important decision of, "Which college do I choose?" For many students, that includes choosing between an in-state college and out-of-state college. There are pros and cons for each public college option, and while the cost of attendance and return on investment play a crucial part in the final decision, students also need to consider what is the best match for them.
To help, I've outlined three things to consider, plus a handy list of questions to ask prospective colleges to uncover the real costs for an in-state vs. out-of-state public education.
Read more at Westface College Planning.
Tips By Trix
Tip #1: Now is a good time for students to log into the application portal of every college they applied to and check to see if there are additional requirements or documents needed.

Tip #2: An important tax break to take advantage of is the student loan interest deduction, which allows taxpayers to deduct the student loan interest paid during the year with a maximum of $2,500.

Tip #3: When creating a college budget, breaking it down into weeks may help your student manage their spending habits and not go over budget.
Want more helpful tips on how to create a college funding plan? Contact us today for a complimentary consultation!
For daily tips and advice follow Westface College Planning on Facebook!
On-Demand Free Webinar
Enroll in our FREE on-demand webinar and learn how to calculate:
Expected Family Contribution (EFC)
Cost of Attendance (CoA)
FAFSA & CSS profile
Public vs. private costs
How you can afford college without jeopardizing retirement
Enroll for free now! Just click the button below!
Upcoming Events
Join Beatrice Schultz, CFP® and Dr. Wrye Sententia
in Davis, California for "Are You Ready For College?"
This FREE college planning presentation takes place at the
Davis Public Library on March 24th from 7 pm to 8 pm.
Click HERE to register.
Fun College Facts
In Latin, the term "alma mater" means "nurturing mother"
Joseph Sommers, a Central Michigan University professor, created a popular 10-day intensive study aboard class about the Harry Potter series and films in the United Kingdom
On November 6, 1869, the first game of American football took place between Rutgers University and the College of New Jersey (now called Princeton University)
In College News
3 Ways The Government Is Making It Easier To Pay For College
Congress recently approved a handful of measures aimed to make the process of paying for college easier.
The changes were tucked inside two big funding bills President Trump signed into law in the final days of 2019. None is the sort of sweeping, exciting proposal—such as eliminating public college tuition or canceling student debt—that has made waves recently. But advocates for each say they are concrete steps that will help families saving for college, applying for financial aid, and paying off loans.
Here are the details for each of the changes, including who can benefit and when they'll take effect.
Continue reading this article on Money.com.
Ready for your own success story?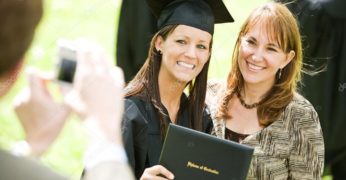 If you're a typical parent with college-bound students, you're probably overwhelmed. You want to help your sons and daughters make the right choices and prevent overpaying for their education. You're not alone! We're here to help. Schedule your free consultation today – click below to get started!
Catch our free, on-demand webinar:
How to Survive Paying for College
Join Beatrice Schultz, CFP® for our on-demand webinar, where she provides parents with the exact steps that often greatly lower the cost of college, even if there's little time to prepare.