Mortgage: Is It a Smart Way to Pay for College? Part 1
Paying for college can be overwhelming given the spiraling cost of tuition, rough economy, dwindling stock market returns and stagnant home values. So it's no wonder some parents are looking into using their home equity to help their student pay for college. But is taking equity out of your home in the form of a new home loan or refinance the best financial move? There is a lot to consider when considering where the funds should come from to pay for college. Using the equity on your home may not be the best move for everyone.
Before setting out and using your mortgage to fund college, you should determine your financial goals. Remember all debt creates an obligation on future earnings.
Here are a few key questions to ask yourself:
When do I want to retire?
Do I have enough money saved and expected in future earning power to fund my retirement.
How much can I afford, as a parent to contribute towards my student's education.
How much of a sacrifice of my retirement am I willing to take to allow my student to avoid taking on their own student debt.
Now, look at yourself in the mirror. Do you have enough to be financially stable and can you afford to help your student pay for college? It can be difficult, but parents need to put their financial well being ahead of paying for a student's college. Your student can always take a year off to save or use student loans to pay for college, but there are no loans for retirement. If you don't save enough for retirement, you will not only be hurting yourself but you could put your student in a situation where they may have to help support you financially later on in life.
On the other hand, if you are committed to borrowing money to help fund your student's college education, borrowing money via a mortgage at today's historically low interest rates may be the best answer for you.
Remember to keep your student involved in the college planning process. It's important for them to understand what you can and can't do for them financially, as well as explaining to them what their options are in case you can't help them financially.
Come back next week when we look at how cash out mortgage and home equity loans work and go more in depth on the question "Is a Mortgage a Smart Way to Pay for College?"
Westface College Planning can help you navigate the college planning process from start to finish. To learn how we can help you call us at 650-587-1559 or sign up for one of our Tackling the Runaway Costs of College Workshops or Webinars.
Photo Credit: woodleywonderworks
Ready for your own success story?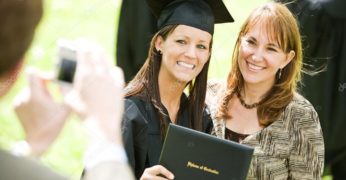 If you're a typical parent with college-bound students, you're probably overwhelmed. You want to help your sons and daughters make the right choices and prevent overpaying for their education. You're not alone! We're here to help. Schedule your free consultation today – click below to get started!
Catch our free, on-demand webinar:
How to Survive Paying for College
Join Beatrice Schultz, CFP® for our on-demand webinar, where she provides parents with the exact steps that often greatly lower the cost of college, even if there's little time to prepare.