Middle Class Undergrads, Rejoice!
Thousands of middle class students suffer with a tremendous lack of financial aid simply because their household income lies above normal need-based aid.
For those of you in this category, prepare for some amazing news!
Governor Jerry Brown signed a California bill enacting the "Middle Class Scholarship" (MCS) program.  It will help support undergraduate students with up to $150,000 in family income beginning the semester of 2014-15.  Otherwise, loans have been nearly inevitable, but the MCS will lend students within the middle class bracket more leeway.
There Must Be Some Ridiculous Requirements…
Not at all!  Truth is, in order to qualify, there's very little restriction.  You must:
Prove your citizenship within the U.S.
Be a resident of California.
Fall within the income standards.
Uphold a 2.0 GPA.
Be enrolled in a CSU or University of California.
These all sound very reasonable, particularly the GPA requirement, which typically sets the bar at 3.0 or higher for many scholarships.
In fact, you may complete the form via FAFSA just as you would for a Cal Grant.  The state estimates that 130,000 undergrads will qualify.  That's a pretty hefty number of students!  So there's no reason to avoid submitting an application, if you fit the requirements.
When and How Much?
While the MCS will come into effect for the 2014-15 school year, the application period opens January 1st 2014.  Deadlines for priority vary between campuses.
Families earning under $100,000 a year will experience up to 40 percent of their tuition waived and 10 percent for families under the bracket of $150,000.  That means less necessity to borrow loans which equals happier parents and students alike.
Reinforce & Flourish
Aside from the surface intention of cutting down tuition, the legislature is carrying out their plan to invest further potential in within the middle class spectrum.  Few students with middle-class families procure the requirements for financial aid, and by implementing the MCS, the U.S. middle class is gradually strengthened.
With this generous opportunity, middle class undergrads are given a golden ticket to further their education with a stronger financial support system from the government.  Thus, they contribute back toward the overall economy, and everyone wins.
Westface College Planning can help you navigate the financial aid process from start to finish. To learn how we can help you call us at 650-587-1559 or sign up for one of our Tackling the Runaway Costs of College Workshops or Webinars.
Photo Credit: CollegeDegrees360
Ready for your own success story?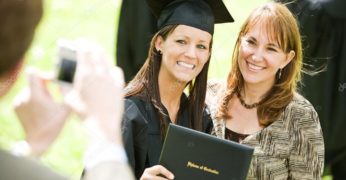 If you're a typical parent with college-bound students, you're probably overwhelmed. You want to help your sons and daughters make the right choices and prevent overpaying for their education. You're not alone! We're here to help. Schedule your free consultation today – click below to get started!
Catch our free, on-demand webinar:
How to Survive Paying for College
Join Beatrice Schultz, CFP® for our on-demand webinar, where she provides parents with the exact steps that often greatly lower the cost of college, even if there's little time to prepare.