Merit Aid: What You Need to Know
November is here! While you're getting prepped for Turkey Day, it's prime time for college application season, and merit aid is one of the best ways to get free funding for college.
Merit Aid 101
What is merit aid? If you want to get the most out of merit scholarships, what do colleges look for? We answer these (and more!) in our college funding blog.
Merit Scholarships Can Have Earlier Deadlines Than Admissions
Know your college's merit scholarship deadlines. Some merit scholarship deadlines were as early as October 15th. Check your colleges here.
Need Help with Merit Aid?
Give us a call, sign up for a complimentary college funding consultation or register for an educational webinar today!
Beatrice Schultz, CFP®
Westface College Planning
www.WestfaceCollegePlanning.com
www.WestfaceFinancial.com
WA: (360) 818-7728
CA: (650) 587-1559
1498 SE Tech Center Place, Ste 385
Vancouver, WA 98683
View Map
[sc name="Schedule-a-Consultation"]
Tips for Parents of Seniors
What is Merit Aid and How Do I Get Some?
Published on Westface College Planning
You may have heard of merit aid, that it helps pay for college, or maybe you know it as merit scholarships. This is what you need to know about merit aid as you prep for college applications.
Colleges grant merit aid scholarships to students based on their academic or other achievements. It could be an impressive GPA, athletic skills, an artistic portfolio or any recognition of their unique abilities.
How to Survive Paying for College Webinar
November 14th 2018 • 5:30pm – 6:30pm
At our free paying for college webinar, we'll show you how to start navigating the paying for college process. Learn how to calculate your Expected Family Contribution (EFC), Cost of Attendance (CoA), the FAFSA & CSS profile, public vs. private costs, & more!
In College News
Keeping Vigil on 2018-19 Merit Scholarship Deadlines
| Institution | Merit Deadline | Awarded Merit | Average Award | Link |
| --- | --- | --- | --- | --- |
| Agnes Scott College | 1/15 | 23% | $27,576 | |
| Arizona State University | 11/1 | 22% | $8,329 | ◳ |
| Auburn University | 11/1 | 22% | $7,249 | ◳ |
Ready for your own success story?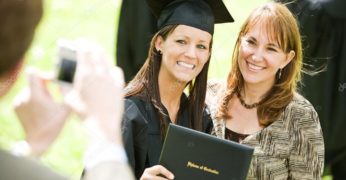 If you're a typical parent with college-bound students, you're probably overwhelmed. You want to help your sons and daughters make the right choices and prevent overpaying for their education. You're not alone! We're here to help. Schedule your free consultation today – click below to get started!
Catch our free, on-demand webinar:
How to Survive Paying for College
Join Beatrice Schultz, CFP® for our on-demand webinar, where she provides parents with the exact steps that often greatly lower the cost of college, even if there's little time to prepare.