Merit Aid: Some Assembly (May Be) Required
Seniors: if you believe all colleges only require their application for consideration of merit aid, think again.
If you're unfamiliar with merit aid, it essentially grants students with funding stemming from academic or other achievements, such as an impressive GPA or recognized honors, not based upon financial need.
It's true that most colleges only request you fill out their school-based form along with the FAFSA, but about 300 of them signify you must also submit your CSS Profile.  To search for your top college picks and whether or not they need your CSS Profile, consult this College Board list.
Merit Aid Isn't Always Automatic?
NYU is one of the few institutions that requires both the CSS Profile and FAFSA for all financial aid considerations, including merit aid.  A few of their scholarships may blend need-based and merit aid requirements, therefore the forms are necessary.
Special applications separate from the admissions form may also be desired, but typically only one or two, such as the Barnes Scholarship at Colorado College or Johnston Scholars at the University of North Carolina.
On the other hand, a total of 14 scholarships through the University of Michigan require individual applications.  They, like NYU, also prompt students to complete the CSS Profile regardless of merit or need-based aid.
Look Out for the Details
Unfortunately, you're left to read the fine print.  Students and parents must scrounge through each school's financial aid program to figure out special stipulations.
While not many fit into this category, it pays to check just in case the college of your choice does need the FAFSA or CSS Profile for merit aid.
If your student's SAT scores are through the roof or they consistently receive top marks, definitely consider the possibility of merit aid to lessen the burden of college-related debt.  Just be aware of possible extra applications so they don't miss out on the opportunity.
Westface College Planning can help you successfully complete your CSS Profile, FAFSA and navigate the financial aid process from start to finish. To learn how we can help you call us at 650-587-1559 or sign up for one of our Tackling the Runaway Costs of College Workshops or Webinars.
Photo Credit: Sharyn Morrow
Ready for your own success story?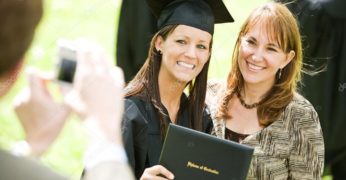 If you're a typical parent with college-bound students, you're probably overwhelmed. You want to help your sons and daughters make the right choices and prevent overpaying for their education. You're not alone! We're here to help. Schedule your free consultation today – click below to get started!
Catch our free, on-demand webinar:
How to Survive Paying for College
Join Beatrice Schultz, CFP® for our on-demand webinar, where she provides parents with the exact steps that often greatly lower the cost of college, even if there's little time to prepare.