May Newsletter 2013: 6 Steps to Determine How Much to Borrow for College
Happy May!
Congratulations to all the high school seniors who have just made their final college decision! Students and parents should now be preparing a realistic college funding budget for the school year to come. Remember, preparing details now will save you time and stress when summer is over and your first college year begins. In this month's Senior Scoop we go over 6 steps students should take to determine how much to borrow for college.
My next webinar is scheduled for Wednesday, May 15th at 7pm. I'll provide parents with information on how to integrate a financial and academic approach to college selection and funding decisions. Reserve your webinar seat today.
May is also a great time for families with high school juniors to start creating a college funding plan. It may seem like college is a way off but starting now will put you and your student in a better planning position later on.
All the best,
Beatrice Schultz, CFP®
Westface College Planning 
College Funding Specialist 
College Smart Radio: Tackling the Runaway Costs of College
Tune in to 1220am KDOW – the Wall Street Business Network from 3:00pm-3:30pm every Saturday for my radio show, College Smart Radio – Tackling the Runaway Costs of College. The show can be streamed live at www.KDOW.biz, too!
Curious what College Smart Radio covers? Tune in this Saturday when I discuss, "College Coaching for the Creative Kid," with my guest Harriet Katz, owner of Creative Kid College Coach.
Listen to our College Smart Radio archives, where we discussed, "The Private Student Loan Marketplace," with my guest Lloyd Leanse, a Managing Director of Prager & Co. It's all important information you won't want to miss out on. Thanks for listening!
Featured Find: Americans Head North for Affordable College Degrees 
Eric Andreasen is a college student from Portland, Maine, who has his sights set on a career working for a lawmaker in the nation's capital.
But even though the political science major plans to go straight to Capitol Hill when he graduates this spring, he will have a degree from a Canadian college, McGill University in Montreal.
Back when Andreasen, 23, was deciding where to go to college, he applied to a dozen U.S. schools. When it came time to choose, he narrowed it down to either George Washington in D.C. or McGill just north of the boarder.
Continue reading here.
Photo Credit: LWY
Upcoming "Tackling The Runaway Costs of College" Webinar
Seating may be limited – Register to ensure your spot!
Most parents are not financially prepared to enter the most expensive time period of their lives, covering their child's college education. Our 1-hour workshops provide steps you can take right now to assure you understand the cost of attendance and how you can afford college without jeopardizing your retirement.
Our next upcoming webinar is:
Tackling the Runaway Costs of College – Webinar:Wednesday, May 15, 2013 from 7:00-8:00p.m. online.
Parents and students are welcome! Please visit our workshops page to learn more or click here to reserve your webinar seat today!
Senior Scoop: 6 Steps to Determine How Much to Borrow for College 
Student loans are a popular way for students to cover some of the costs of college. But is borrowing for an education a good idea?
"Taking out a loan to pay for your education is an investment in yourself and your future," says Suzanna de Baca, vice president of wealth strategies at Ameriprise Financial. "At the highest level, it's a very positive use of debt. But like any debt, you do want to make sure you are not taking out an excessive amount, and that you will have the ability to repay it.
There's no one right number for all students to borrow, de Baca notes, but following these steps can help you arrive at a manageable amount.
Read them here.
Advice & Insight: Connect With Us For The Latest News
Are you following Westface College Planning online? Here are just a few things you missed:
Are private higher education and financial unsustainability on a collision course with the current college high tuition, high discount model? Find out on our Facebook page.
Super Seniors have become a growing problem nationwide.  Check out my LinkedIn page and find out why colleges are putting their foot down on students who take more than 4-years to graduate .
Follow us on Facebook or connect with me on LinkedIn so you don't miss any additional updates!
About Westface College Planning
At Westface College Planning, we are committed to helping parents through the process of making the right financial choices for their college bound students.
If you are a typical parent with college bound students, you're probably overwhelmed by all the research necessary to help your sons and daughters make the right choices and prevent overpaying for their education.
You are not alone!
Our information packed one-hour workshops will help you:
Understand the true cost of college and how to afford it.
Learn the specific steps to take immediately to maximize financial aid.
Receive valuable information on scholarships and gift aid qualification.
Gain awareness on how to accurately compare the true cost of schools, public vs. private.
Develop best practices for school selection, and more!
More information at westfacecollegeplanning.com. 
Ready for your own success story?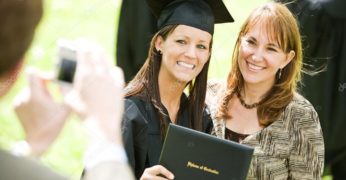 If you're a typical parent with college-bound students, you're probably overwhelmed. You want to help your sons and daughters make the right choices and prevent overpaying for their education. You're not alone! We're here to help. Schedule your free consultation today – click below to get started!
Catch our free, on-demand webinar:
How to Survive Paying for College
Join Beatrice Schultz, CFP® for our on-demand webinar, where she provides parents with the exact steps that often greatly lower the cost of college, even if there's little time to prepare.