May 2014 Newsletter: How Much to Borrow for College, 5 Steps to Building a Smart Budget & More
It's May!
May 1st was the deadline for most college decisions. Congratulations to those seniors who made their challenging college choice!
For those of you with young kids, you may wonder which type of savings plan is right for your child's college fund.  Should you consider saving in a 529 plan, a brokerage account, a permanent life insurance policy or another savings vehicle?  Listen to our College Smart Radio archive of an April show when we compile the facts about college savings strategies.  We point out exactly what components you should keep in mind with savings plans that will help guide you to choose the best one or best combination for you and your family.
For many families, student loans will be a portion of their college funding plan.  Around 60% of families take out student loans each year, but few families are 100% prepared in knowing how much to borrow.  In this month's featured find, US News describes the 6 steps you should take in determining how much to borrow for college, from the amount really necessary to assessing your earning potential.
Now that your senior has overcome the college choice hurdle, it's a crucial time to plan out college finances, from tuition to living expenses, because the fall term lies just around the corner.  For your graduating seniors on the path to independence, handling finances is a necessary skill that will prepare them for college and life.  This month's senior scoop lists 5 easy steps to begin fine tuning their college finances.   It's never too early to hone money-saving skills and college is the perfect time to exercise their financial muscles.
Reserve a seat at a workshop or webinar or give me a call when you are ready to take your next step on the path to creating a clear college funding plan.
All the best,
Beatrice Schultz, CFP®
Westface College Planning
College Funding Specialist
650-587-1559 
College Smart Radio: Tackling the Runaway Costs of College
Curious what College Smart Radio covers?  Tune in next Saturday, May 10th to hear about an anomaly: 100% paid college tuition, which only a handful of institutions have adopted thus far.  Our guest Lyle Roeloefs, President at Berea College in Berea, Kentucky uncovers why they are one of the few colleges with this program, who qualifies and how exactly it works.Listen in to the
College Smart Radio podcast
"Where Should I be Saving for College? Part 1" where we began to describe different savings plans available for your student.  We also indicate vital components of savings plans which allow you to assess your options and decide which works best for your family.
It's all great information you won't want to miss out on. Thanks for listening!
Featured Find: 6 Steps to Determine How Much to Borrow for College
"Student loans are a popular way for students to cover some of the costs of college. But is borrowing for an education a good idea?
'Taking out a loan to pay for your education is an investment in yourself and your future,' says Suzanna de Baca, vice president of wealth strategies at Ameriprise Financial. 'At the highest level, it's a very positive use of debt. But like any debt, you do want to make sure you are not taking out an excessive amount, and that you will have the ability to repay it.'
There's no one right number for all students to borrow, de Baca notes, but following these steps can help you arrive at a manageable amount:
1. Estimate your full cost of college: Figuring out what college will cost is not often a quick calculation-but it's a crucial step toward borrowing the correct amount of loan debt for you, de Baca advises.
'The first thing that any student needs to do is really, truly understand what the cost of their education is going to be,' de Baca says. 'People look at tuition and think, 'Oh, that's what I need.' They don't really make a good list of all the different expenses that are involved, and then match that with various ways to actually meet those needs.' "
Continue reading the US News article
here
.
Upcoming "Tackling the Runaway Costs of College" Webinars
Seating may be limited – Register to ensure your spot!
Most parents are not financially prepared to enter the most expensive time period of their lives: covering their child's college education.  Our 1-hour workshops provide steps you can take right now to assure you understand the cost of attendance and how you can afford college without jeopardizing your retirement.
Our next upcoming workshops are: 
Senior Scoop – Creating a Budget for College: 5 Easy Steps
Seniors: Keeping track of your everyday costs can be mind-boggling for students not particularly savvy at organization.
Financial preparation is one of the most valuable assets you'll ever learn. It not only teaches you irreplaceable skills, it also paves your bright path to adulthood. A solid foundation will secure your independence. No ambitious college-bound student would want to rely on their parent's meager allowance forever. The earlier you begin financial planning, the better!
If you create a clear-cut budget and stick to it, you'll stay far ahead in the "paying for college" game. But you may agree this all sounds wonderful and still ask yourself, "Where do I start?" Follow these five steps and you'll map out a game plan for your budget, monthly costs and how to pay for your overall college expenses:
Pick a School.  Determine which school you plan to attend and when you hope to start.
Calculate Expected Costs.  Make a list of all set (e.g. rent) and variable (e.g. entertainment) expenses, then estimate your average monthly cost of living.  If possible, include an emergency fund.
Continue reading Senior Scoop here.
Advice & Insight
Connect With Us For The Latest News
Are you following Westface College Planning online? If not, here are just a few things you missed:
  View the article that showcases quirky scholarships (even one for students who speak Klingon) on our Facebook page.
  Find out which majors offer the least amount in gross earning potential on my LinkedIn Page.
  Can students really work their way through college?  See the surprising numbers on our Twitter page.
  Our Google+ page shows why new parents are facing staggering college tuition rates in their child's future.
Follow us on Facebook, Twitter, Google+ or connect with me on LinkedIn so you don't miss any additional updates!
Click here to reserve a spot on our mailing list. You'll receive our monthly newsletter updating you about imperative college finance information directly to your e-mail.
About Westface College Planning
If you are a typical parent with college bound students, you're probably overwhelmed by all the research necessary to help your sons and daughters make the right choices and prevent overpaying for their education.
You are not alone!
Get the facts. Educate yourself to potentially save tens of thousands of dollars on a single college education. Parents of more than one child heading to college in the next few years, can save even more.
At Westface College Planning we work with families to help you plan for and navigate the "paying for college" process. We teach you how to minimize your out-of-pocket expenses, maximize financial aid eligibility, understand the best way to navigate through the college selection process and prioritize your sources of college funds to protect your life savings!
Sign up for a free workshop or webinar or call to schedule a complimentary college funding consultation today.
More information at westfacecollegeplanning.com.
Ready for your own success story?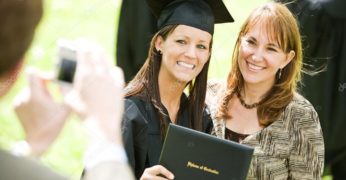 If you're a typical parent with college-bound students, you're probably overwhelmed. You want to help your sons and daughters make the right choices and prevent overpaying for their education. You're not alone! We're here to help. Schedule your free consultation today – click below to get started!
Catch our free, on-demand webinar:
How to Survive Paying for College
Join Beatrice Schultz, CFP® for our on-demand webinar, where she provides parents with the exact steps that often greatly lower the cost of college, even if there's little time to prepare.