May 2012: Creating a College Budget & More
Greetings!
Happy May! Most seniors have picked their college by now – Congratulations!
There's still a lot for them to do to prepare, though! Have you taught them how to manage their money? In this month's Senior Scoop, I offer advice for teaching your teenager how to create and stick to a college budget.
The college planning process is full of difficult questions and potentially expensive pitfalls. If your student is a junior, now is the time to develop a clear college funding plan which will help direct parents and students in their application choices this fall.
If you haven't been to one of my College Funding workshops yet, don't miss out! My last public workshop before the summer break is coming up May 8, so mark your calendar! Visit www.westfacecollegeplanning.com to register and to read helpful articles, financial aid tips & tricks and more.
Whether your student is already in college, is a senior in high school or just starting their elementary school years, planning for college can never start too early. Give me a call at 650-587-1517 to schedule a complimentary private consultation to take the first step on the path to creating a clear college funding plan.
All the best,
Beatrice Schultz
Westface College Planning
College Funding Specialist
Featured Find: Most student loans unaffected by upcoming increase in rates
You know an issue has reached critical mass when it's the topic of late-night comedian Jimmy Fallon's "Slow Jam the News" segment, and none other than President Obama shows up to help.
The subject of the slow jam? On July 1, the interest rate for some new federal student loans is scheduled to increase to 6.8% from 3.4%. President Obama wants to extend the lower rate for another year. Republicans in Congress say they support the extension, but disagree with the president's plan to pay for it.
Many graduates are struggling with unaffordable loan payments, so any suggestion that loans will become more expensive is worrisome to a lot of college students. But a lot of information that has been circulated about the pending rate increase is misleading, if not downright wrong, says Kalman Chany, author of Paying for College Without Going Broke.
If you have student loans, or plan to borrow, read the rest of this article here to find out what you need to know.
Upcoming College Funding Workshops: Seating may be limited – Register to ensure your spot!
Did you know most families qualify for more financial aid than they ever thought possible? Our 1-hour College Funding Workshops provide steps you can take right now to assure you don't overpay for college, that you clearly understand the process and how to maximize your aid qualification!
We hope to see you at one of these upcoming workshops:
College Funding Workshop: Tuesday, May 8, 2012 from 6:30-7:30 pm in the Community Room at Redwood Shores Library, 399 Marine Parkway, Redwood City
College Funding Workshop: Thursday, September 6, 2012 from 6:30-7:30 pm at the Pacific Athletic Club, 200 Redwood Shores Parkway, Redwood Shores
Parents and students are welcome! Please visit our workshops page to register.
Senior Scoop: Steps for Students & Parents to Prepare for College
Creating a budget for college is a smart way to track what your costs will be, as well as how and when you plan to pay for school. You may already keep a monthly budget for other expenses. However, it's important to create a budget for college as well. But where do you start?
Calculate Expected Costs. Make a list of all set (e.g. rent) and variable (e.g. entertainment) expenses and estimate what you think the average monthly costs will be. If possible, include an emergency fund.
Create a Monthly Budget. Using a budget worksheet will help. If you need to, consider ways to lower college costs. Then determine what to include when creating a budget for college expenses.
Read more on our blog.
Advice & Insight: Connect With Us For The Latest News
Are you following Westface College Planning online? Here are just a few things you missed:
What financial aid assumptions are you making? Understanding financial aid awards can help you make a sound decision for the years to come: https://bit.ly/Ijozj9.
Still looking for creative ways to pay for college? Here are 7 ways to consider. Be sure to contact me if you'd like more! https://bit.ly/HWXweN.
Follow us on Facebook or connect with me on LinkedIn so you don't miss any additional updates!
About Westface College Planning
At Westface College Planning, we are committed to helping parents through the process of making the right financial choices for their college bound students.
If you are a typical parent with college bound students, you're probably overwhelmed by all the research necessary to help your sons and daughters make the right choices and prevent overpaying for their education.
You are not alone!
Our information packed one-hour workshops will help you:
Understand the true cost of college and how to afford it.
Learn the specific steps to take immediately to maximize financial aid.
Receive valuable information on scholarships and gift aid qualification.
Gain awareness on how to accurately compare the true cost of schools, public vs. private.
Develop best practices for school selection, and more!
More information at westfacecollegeplanning.com.
Ready for your own success story?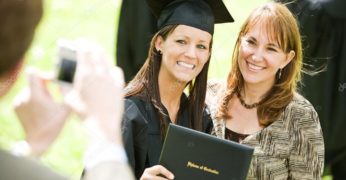 If you're a typical parent with college-bound students, you're probably overwhelmed. You want to help your sons and daughters make the right choices and prevent overpaying for their education. You're not alone! We're here to help. Schedule your free consultation today – click below to get started!
Catch our free, on-demand webinar:
How to Survive Paying for College
Join Beatrice Schultz, CFP® for our on-demand webinar, where she provides parents with the exact steps that often greatly lower the cost of college, even if there's little time to prepare.