March 2016 Newsletter
March Madness!
Happy March Madness!
If you are the parent of a high school senior, March Madness has a new exciting definition. This March you'll be scrambling to finish your taxes early, update your 
FAFSA
 application, plus send tax returns, special financial circumstances explanations and more to your private colleges. By the end of March, you'll know all your college acceptances and financial aid awards and be down to your Final Four college choices!
This month's Featured Find article is a good discussion of why college costs are continuing to rise. How much of it is due to the "Chivas Regal" effect? Or is it simply the fact that colleges know that, whatever they charge, the government will help Americans to cover it with government backed student and parent loans?
This month's Senior Scoop discusses tax implications of scholarships. Will your grants or scholarships be subject to income tax? Not all scholarships are tax free. Be sure to read the Senior Scoop to learn more.
I love this time of year. Every day, I have the privilege to receive emails and phone calls from my many excited clients as their sons and daughters receive college offers.
That excitement also comes with trepidation of the impending expense for college. Whether you have a senior reviewing offers or younger students with college goals, we can help you take your next step on the path to creating a clear college funding plan. Sign up for a
workshop
or give me a 
call
today!
All the best,
Beatrice Schultz, CFP®
Westface College Planning 
(650) 587-1559 
---
Featured Find
Rising Costs Brings New Focus on How Colleges Set Their Prices
When Reza Sabooni was accepted to Emory University, the advertised price was an intimidating $63,058 a year.
A determined negotiator who is now a sophomore majoring in business, Sabooni ended up paying much less than that. The university at first agreed to cover only half of the cost, but ended up taking care of two-thirds through discounts and financial aid – though Sabooni still has had to borrow some $20,000 a year in loans.
The experience, he says, "was stressful."
 It's not surprising that Sabooni doesn't pay the "sticker price." Few people do. The actual average "
net price
" Emory students paid in 2013-14 was $28,203, 
federal figures show
. That's because the way colleges and universities decide what to charge, and what they actually cost, is part of a complex and largely unseen system now coming under scrutiny.
---
How to Survive Paying for College Workshops & Webinars
Most parents are not financially prepared to enter the most expensive time period of their lives: covering their child's college education.Our 1-hour
workshops
provide steps you can take 
right now
 to assure you understand the cost of attendance and how you can afford college without jeopardizing your retirement.
Our upcoming events are:
---

Senior Scoop
Will My Scholarships Be Taxable?
First, congratulations on winning that scholarship!
This is a great question, especially now that it's tax time.
Scholarships are generally considered "free money" and not taxed. But…We're talking about taxes, so there are exceptions. Let's take a quick look at which situations are taxable and which are not.
Non-Taxable Scholarships

Scholarships, grants and fellowships are
not
taxed when:
You are seeking a degree at an eligible institution (full time or part time).
The money is used for tuition and fees for enrolling or attending that eligible school.
Photo Credit: bluefern/123RF
---
About Westface College Planning
If you are a typical parent with college bound students, you're probably overwhelmed by all the research necessary to help your sons and daughters make the right choices and prevent overpaying for their education.
You are not alone!
Get the facts. Educate yourself to potentially save tens of thousands of dollars on a single college education. Parents of more than one child heading to college in the next few years, can save even more.
At Westface College Planning, we work with families to help you plan for and navigate the "paying for college" process. We teach you how to minimize your out-of-pocket expenses, maximize financial aid eligibility, understand the best way to navigate through the college selection process and prioritize your sources of college funds to protect your life savings!
Sign up for a free workshop or webinar or call to schedule a complimentary college funding consultation today.
More information at WestfaceCollegePlanning.com.
---
March 2016 – Issue #53
Click here to sign up for email updates.
You'll receive our monthly newsletters and other important updates… Directly to your inbox!
Ready for your own success story?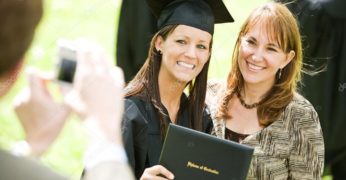 If you're a typical parent with college-bound students, you're probably overwhelmed. You want to help your sons and daughters make the right choices and prevent overpaying for their education. You're not alone! We're here to help. Schedule your free consultation today – click below to get started!
Catch our free, on-demand webinar:
How to Survive Paying for College
Join Beatrice Schultz, CFP® for our on-demand webinar, where she provides parents with the exact steps that often greatly lower the cost of college, even if there's little time to prepare.