March 2015 Newsletter: Which Colleges Award the Most Merit Aid?
March 2015 Newsletter
---
It's March and, if you are a senior, it's decision time.
I love this time of year.  Every day I have the privilege to receive an email or phone call from my many excited clients as their sons and daughters receive college offers.
That excitement also comes with trepidation of the impending expense for college.  Colleges give you until May 1st to choose your path. Understanding exactly how much college will cost YOUR family and where that money will come from is the next critical step.
This month's Senior Scoop guides seniors through how to decipher the difference between scholarships, grants, work study, student loans, and parent loans in each financial aid award letter.  Gaining the most financial aid involves accurately comparing the out-of-pocket net cost at each different college.
If you have younger students, worry about the high cost of college, and do not expect to qualify for need based aid, this month's Featured Find will be of great interest to you.  It maps out colleges which offer the most non-need based merit aid.  No surprise that most of them are not in California.
Whether you have a senior reviewing offers, or younger students starting their college tours, we can help you take your next step on the path to creating a clear college funding plan.  Sign up for a workshop or give me a call today!
All the best,
Beatrice Schultz, CFP®
Westface College Planning
College Funding Specialist
(650) 587-1559 
Featured Find: College That Award the Most Students Merit Aid
"Cost is one of the most important factors for prospective college students and their families.
Many colleges award scholarships and need-based grants and loans to students to help students pay for tuition.
But some schools go a step further, offering students merit aid beyond their demonstrated financial need. Webb Institute, in New York, was among the most generous schools on the list, giving merit aid to 79 percent of undergraduates.
Also in New York, Cooper Union – which until recently awarded full-tuition scholarships to every student  – was close behind, offering 72 percent of students non-need-based financial aid."
Continue reading the U.S. News article here.
---

Upcoming "Tackling the Runaway Costs of College" Workshops & Webinars
Seating may be limited – Register to ensure your spot!
Most parents are not financially prepared to enter the most expensive time period of their lives: covering their child's college education.
Our 1-hour workshops provide steps you can take right now to assure you understand the cost of attendance and how you can afford college without jeopardizing your retirement.
Our next upcoming workshops are: 
---

Senior Scoop – Financial Aid Awards: Can You Spot the Differences?
 Seniors: Your applications are complete.  Admission and financial aid offers are beginning to arrive.  It can be confusing to decipher exactly what portion of the awards are free and which come with a cost.
On average private colleges discount 46% of college tuition for first-year applicants. Wow, it sounds like a decent chunk of the cost, but every college, whether public or private, has a different formula for awarding financial aid and the amount is different for every student.
Continue reading Senior Scoop here.
Advice & Insight
Connect With Us For The Latest News!
Are you following Westface College Planning online? If not, here are just a few things you missed:
   Ever heard of in-flight lessons? See what the new trend in airline flight entertainment is all about on our Facebook.
   Discover how large the college completion gap grows between economic classes on my LinkedIn.
  Our Twitter highlights the debate of standardized testing vs. revolutionary means of assessment, such as personality testing.
   Denmark students are paid to attend college–and it works! Find out more on our Google+ page.
Follow us on Facebook, Twitter, Google+ or connect with me on LinkedIn so you don't miss any additional updates!
---
About Westface College Planning
If you are a typical parent with college bound students, you're probably overwhelmed by all the research necessary to help your sons and daughters make the right choices and prevent overpaying for their education.
You are not alone!
Get the facts. Educate yourself to potentially save tens of thousands of dollars on a single college education. Parents of more than one child heading to college in the next few years, can save even more.
At Westface College Planning we work with families to help you plan for and navigate the "paying for college" process. We teach you how to minimize your out-of-pocket expenses, maximize financial aid eligibility, understand the best way to navigate through the college selection process and prioritize your sources of college funds to protect your life savings!
Sign up for a free workshop or webinar or call to schedule a complimentary college funding consultation today.
More information at westfacecollegeplanning.com.
---
Click here to sign up for email updates.
You'll receive our monthly newsletters and other important updates… Directly to your inbox!
Ready for your own success story?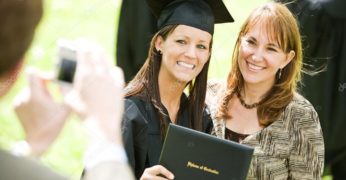 If you're a typical parent with college-bound students, you're probably overwhelmed. You want to help your sons and daughters make the right choices and prevent overpaying for their education. You're not alone! We're here to help. Schedule your free consultation today – click below to get started!
Catch our free, on-demand webinar:
How to Survive Paying for College
Join Beatrice Schultz, CFP® for our on-demand webinar, where she provides parents with the exact steps that often greatly lower the cost of college, even if there's little time to prepare.