March Newsletter 2013: 4 Things You Need to Know About Financial Aid Awards
Happy March!
It's officially spring and if you are a senior, it's decision time! It's time to weigh your college options and finalize your college funding plan.
If you're an under classmen, remember every semester is crucial, so keep your grades up! In this month's Senior Scoop, find out 4 things you need to know about financial aid awards including checking for scholarships and understanding what your expected contribution will be.
If you have not yet attended one of our workshops, my next webinar is scheduled for this week, Thursday, March 7th at 7pm. I'll provide parents with the steps to take right now that can greatly lower the cost of college even if you haven't had time to prepare.  Reserve your webinar seat today!
If you have attended my presentation, but haven't scheduled your complimentary consultation yet, you can book your consultation here.
Finally, March is a great time to visit college campuses while high school students have some vacation days and college students will be on campus to show you the ropes. Make sure to include a visit to the financial aid office and check out the career center. Visiting the campus is the best way to know if a college has the right feel for you and your student.
All the best,
Beatrice Schultz, CFP®
Westface College Planning 
College Funding Specialist 
College Smart Radio: Tackling the Runaway Costs of College
Tune in to 1220am KDOW – the Wall Street Business Network from 3:00pm-3:30pm every Saturday for my radio show, College Smart Radio – Tackling the Runaway Costs of College. The show can be streamed live at www.KDOW.biz, too!
Curious what College Smart Radio covers? Tune in this Saturday at 3:00pm – 3:30pm on KDOW 1220 am when I discuss the topic "The Importance of Essay Writing," with my guest Beth Harrison, Executive Director of Peninsula Writing and Literature Programs/Peninsula Young Writers.
Listen to last Saturday's show in our College Smart Radio archives, where we discussed "Is Your Teenager Ready, Willing and Able?" with my guest Carol Jones, a freelance writer.  It's all important information you won't want to miss out on. Thanks for listening!
Featured Find: Universities That Claim to Meet Full Financial Need 
Colleges have a variety of ways to bring down costs for students.  Some lock in tuition rates, while others don't charge tuition at all. And 64 colleges have pledged to meet the full financial need of any admitted undergraduates, regardless of sticker prices they make public.
In a 2012 U.S. News survey, 1,164 colleges reported the average percentage of financial need they met for their incoming undergrad students in fall 2011. Sixty-four of those institutions, including both National Universities and National Liberal Arts Colleges, reported meeting 100 percent, on average, of their admitted students' financial need.
A college that meets full financial need won't necessarily cover every dollar a family owes, but they will use some form of financial aid to cover the gap between total costs (including tuition, room and board, books, travel, and other expenses) and expected contribution (EFC).
Read more here.
Upcoming "Tackling The Runaway Costs of College" Webinar
Seating may be limited – Register to ensure your spot!
Most parents are not financially prepared to enter the most expensive time period of their lives, covering their child's college education. Our 1-hour workshops provide steps you can take right now to assure you understand the cost of attendance and how you can afford college without jeopardizing your retirement.
Our next upcoming webinar is:
Tackling the Runaway Costs of College – Webinar: Thursday, March 7, 2013 from 7:00-8:00p.m. online.
Please click here to reserve your webinar seat today!
Senior Scoop: Financial Aid Awards: 4 Things You Need to Know 
This is the season for financial aid awards. Colleges and universities across the country are dispatching financial aid letters like these to families of high school seniors, as well as returning college students.
Unfortunately, many of these awards are terribly confusing. It almost seems as if some letters are intentionally confusing because if parents can't decipher an aid award, they won't know if a school is stiffing them.
To prevent this from happening, MoneyWatch recommends four things to look for when reviewing a financial aid letter.  Read them here.
Photo Credit: khrawlings
Advice & Insight: Connect With Us For The Latest News
Are you following Westface College Planning online? Here are just a few things you missed:
Can the charge-more/spend-more model at colleges continue to work in this economy?  Learn the scoop on our Facebook page.
Can you go to private college for less than $20,000? The answer is yes! Take a look at the 10 best values in private colleges by Kiplinger. Find out the details on my LinkedIn page.
Follow us on Facebook or connect with me on LinkedIn so you don't miss any additional updates!
About Westface College Planning
At Westface College Planning, we are committed to helping parents through the process of making the right financial choices for their college bound students.
If you are a typical parent with college bound students, you're probably overwhelmed by all the research necessary to help your sons and daughters make the right choices and prevent overpaying for their education.
You are not alone!
Our information packed one-hour workshops will help you:
Understand the true cost of college and how to afford it.
Learn the specific steps to take immediately to maximize financial aid.
Receive valuable information on scholarships and gift aid qualification.
Gain awareness on how to accurately compare the true cost of schools, public vs. private.
Develop best practices for school selection, and more!
More information at westfacecollegeplanning.com. 
Ready for your own success story?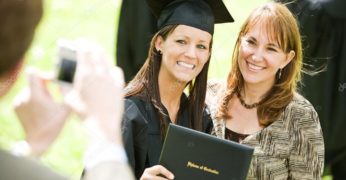 If you're a typical parent with college-bound students, you're probably overwhelmed. You want to help your sons and daughters make the right choices and prevent overpaying for their education. You're not alone! We're here to help. Schedule your free consultation today – click below to get started!
Catch our free, on-demand webinar:
How to Survive Paying for College
Join Beatrice Schultz, CFP® for our on-demand webinar, where she provides parents with the exact steps that often greatly lower the cost of college, even if there's little time to prepare.