LinkedIn's Movement for Higher Education
When your student ventures on their college search, what resource ranks highest on their list?  You have Google, the College Board, and other countless websites acting as a gateway to college info, but a commonly-used form of social media may be your new tool: LinkedIn.
LinkedIn & Education
As LinkedIn's popularity exploded, they realized functionality toward professionals is one vein of success, but up-and-coming college hopefuls need a separate method to guide them.  Thus the education and "Youniversity" section was born.
Their education page offers customizable university rankings, a college search tool, and a "Field of Study Explorer".
For anyone frustrated by the wide-spread fluctuations of rankings, LinkedIn puts these lists all in one place.  Your student not only can view the top colleges for Software Developers, but also add each college of interest to their follow list.  This pulls any of their updates (usually about events or announcements) in their home page's LinkedIn feed.  They can get a good feel of colleges by their updates and even connect with college officials to give them a one-up on other applicants.
Young teens 14 and older now have the ability to sign up as of September 2013.  If they haven't set up a profile yet, they should.  For a quick guide on how to establish their profile aimed toward educational goals, take a look at this Profile Checklist provided by LinkedIn.
Westface College Planning can help you navigate the college planning process from start to finish. To learn how we can help you call us at 650-587-1559 or sign up for one of our Tackling the Runaway Costs of College Workshops or Webinars.
Photo Credit: LinkedIn
Ready for your own success story?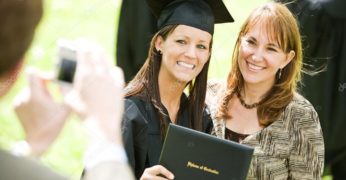 If you're a typical parent with college-bound students, you're probably overwhelmed. You want to help your sons and daughters make the right choices and prevent overpaying for their education. You're not alone! We're here to help. Schedule your free consultation today – click below to get started!
Catch our free, on-demand webinar:
How to Survive Paying for College
Join Beatrice Schultz, CFP® for our on-demand webinar, where she provides parents with the exact steps that often greatly lower the cost of college, even if there's little time to prepare.