I have exciting news to share! We recently moved Westface College Planning's headquarters to Camas, Washington. This growing business area is just across the Columbia River from Portland, Oregon. We will continue to work with all our valued California clients through face-to-face meetings (I plan to be in Northern California 25% of my time), online web calls, phone and email.
I've included our new mailing address and phone number below for your convenience. In the meantime, please let me know if you have any questions at all.
Also, don't miss all the exciting news in this month's e-newsletter. This month's Featured Find explains how advance planning is key to improving your financial odds, and June's Senior Scoop offers our soon to be college students important warnings about using debit cards that allow you to load grant or loan money.
---

Featured Find
How to Win at Getting College Financial Aid
Want to boost your chances for college financial aid? Start early – as in, before your child's sophomore year of high school.
Until your child is a high school senior, you don't have to tangle with the Free Application for Federal Student Aid (aka the FAFSA), the form that determines your family's eligibility for financial aid. But experts say it's worth estimating your aid ahead of time, and employ (legal) strategies to essentially work the formula and make you appear less affluent on paper.
[Continue Reading Article Here…]
---

How to Survive Paying for College Workshops & Webinars
Seating may be limited – Register to ensure your spot!
Most parents are not financially prepared to enter the most expensive time period of their lives: covering their child's college education.
Our 1-hour workshops provide steps you can take right now to assure you understand the cost of attendance and how you can afford college without jeopardizing your retirement.
Our upcoming event is:
---

Senior Scoop
Knowing the Rules of the Debit Card Game
Seniors: How do you manage your cash? Carrying it around in your wallet is the easiest, but not the wisest nor safest option. One little plastic card (soon enough, using only your phone and fingerprint) can solve the problem. Time to sign up for your very own debit account.
With the wide variety of options available from different banks, it can be hard for you to make sense of which card they should choose. Not to mention it's mind-boggling to understand all the various fees and regulations.
You may be offered a glamorous solution: Prepaid cards for your financial aid. Some schools even offer official student photo ID cards that can double as one of these cards. Sounds easy enough, and they seem to be endorsed by the school. Be warned, though: They're coupled with some hefty fees.
---
About Westface College Planning
If you are a typical parent with college bound students, you're probably overwhelmed by all the research necessary to help your sons and daughters make the right choices and prevent overpaying for their education.
You are not alone!
Get the facts. Educate yourself to potentially save tens of thousands of dollars on a single college education. Parents of more than one child heading to college in the next few years, can save even more.
At Westface College Planning, we work with families to help you plan for and navigate the "paying for college" process. We teach you how to minimize your out-of-pocket expenses, maximize financial aid eligibility, understand the best way to navigate through the college selection process and prioritize your sources of college funds to protect your life savings!
Sign up for a free workshop or webinar or call to schedule a complimentary college funding consultation today.
---
Click here to sign up for email updates.
You'll receive our monthly newsletters and other important updates… Directly to your inbox!
Ready for your own success story?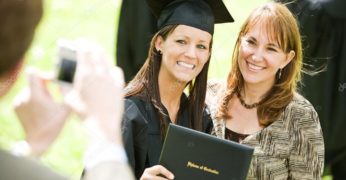 If you're a typical parent with college-bound students, you're probably overwhelmed. You want to help your sons and daughters make the right choices and prevent overpaying for their education. You're not alone! We're here to help. Schedule your free consultation today – click below to get started!
Catch our free, on-demand webinar:
How to Survive Paying for College
Join Beatrice Schultz, CFP® for our on-demand webinar, where she provides parents with the exact steps that often greatly lower the cost of college, even if there's little time to prepare.