July 2015 Newsletter: The Real Cost of College
July 2015 Newsletter
High Cost of Living, More Financial Aid
---
It's July, a time for soaking in warm summer rays and enjoying some well-deserved R&R.
Summer break continues, and as your student basks in the bliss of their vacation, it's the perfect opportunity to get them ahead of their planning game (even if only to dip their toe in the college financing water).
You next step is building your college funding plan, and I'm here to help. Sign up for a workshop or give me a call today!
All the best,

Beatrice Schultz, CFP®

Westface

College

Planning

 

College

Funding Specialist
(650) 587-1559
Featured Find
Underestimating the True Cost of College
"How much does it cost to live in Philadelphia? According to Drexel University, students who don't live on campus should budget $18,365 for their living expenses over a nine-month academic year.
But Peirce College says it costs only $7,790 for housing, food, transportation, health care and other personal expenses, such as clothing. That's a $10,575 difference in the same city, where both campuses are connected to the city's public transportation network.
.. A team of academic researchers found that one-third of colleges and universities underestimated actual living expenses by more than $3,000. Another 11 percent of schools overestimated by more than $3,000.
In other words, almost half get it wrong by a big margin."
---

Upcoming "Tackling the Runaway Costs of College" Workshops & Webinars
Seating may be limited – Register to ensure your spot!
Most parents are not financially prepared to enter the most expensive time period of their lives: covering their child's college education.
Our 1-hour workshops provide steps you can take right now to assure you understand the cost of attendance and how you can afford college without jeopardizing your retirement.
Our next upcoming workshops are: 
---

Senior Scoop
Keep your Summer Golden with These 5
College 

Planning

Tips

Rising Seniors: As the sun lights up summer evenings, you can bask in the relaxation of BBQs and pool parties.  It's an enchanting feeling of getting lost in the warmth and timelessness.

As you recharge, it's also a crucial period of preparation for the final bow of your high school career and the exciting college years ahead. Planning successfully means making your unique mark in the world and lets you thrive.  Follow these 5 steps to master your senior year:
Be Careful of Social Media – Censorship & Privacy
We all know what you post on the internet will always leave a digital footprint. Even supposedly temporary Snapchat videos can be automatically saved using another downloadable app.
---
About Westface College Planning
If you are a typical parent with college bound students, you're probably overwhelmed by all the research necessary to help your sons and daughters make the right choices and prevent overpaying for their education.
You are not alone!
Get the facts. Educate yourself to potentially save tens of thousands of dollars on a single college education. Parents of more than one child heading to college in the next few years, can save even more.
At Westface College Planning, we work with families to help you plan for and navigate the "paying for college" process. We teach you how to minimize your out-of-pocket expenses, maximize financial aid eligibility, understand the best way to navigate through the college selection process and prioritize your sources of college funds to protect your life savings!
Sign up for a free workshop or webinar or call to schedule a complimentary college funding consultation today.
1st Photo Credit: Josh McKible
---
Click here to sign up for email updates.
You'll receive our monthly newsletters and other important updates… Directly to your inbox!
Ready for your own success story?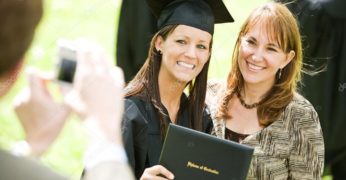 If you're a typical parent with college-bound students, you're probably overwhelmed. You want to help your sons and daughters make the right choices and prevent overpaying for their education. You're not alone! We're here to help. Schedule your free consultation today – click below to get started!
Catch our free, on-demand webinar:
How to Survive Paying for College
Join Beatrice Schultz, CFP® for our on-demand webinar, where she provides parents with the exact steps that often greatly lower the cost of college, even if there's little time to prepare.