July 2014 Newsletter: Why 50% of Grads Rely on Parents, Making the Most Out of Summer Break & More
It's July!
We hope all of you enjoy July 4th and wish you a safe–and fun!– holiday.
Worried your student may not be utilizing their free time during these relaxing summer days?  This month's Senior Scoop shares various means of productivity that will keep their mind stimulated and even nudge forward their college plan in the right direction.  You can't be expected to do all the work!  They can pitch in, too!
Once your child enters the college scene as prepared as possible, you may wonder how much support–particularly financial–they'll require after graduation.  For those of you with recent grads, this concept is likely very familiar.  Our Featured Find reveals that 50% of grads lean on their parents for monetary reinforcement as they traverse career exploration and the reality of how much true independence costs.
Summer is the perfect time to set the early stages of their college financial plan in motion.  Reserve a seat at a workshop or webinar or give me a call when you are ready to take your next step on the path to creating a clear college funding plan.
All the best,
Beatrice Schultz, CFP®
Westface College Planning
College Funding Specialist
650-587-1559 
College Smart Radio: Tackling the Runaway Costs of College
Curious what College Smart Radio covers?  If you find the student loan process mind-boggling, listen to this
podcast
where we answered  extremely important and often confusing questions about student loans:
How much do student loans really cost?
What is the impact of a 3.4% or 6.8% interest rate?
What is the difference between a subsidized and unsubsidized loan?
What factors should you take into consideration before signing that first promissory note?

 
It's all great information you won't want to miss out on. 
Thanks for listening! 
Featured Find: Why 50% of College Graduates Need Help from Mom and Dad
"Father's Day has come and gone, but many Dads are wondering when twenty-something son or daughter is going to get off the family dole.
Despite an improving jobs picture, a Fed-juiced bull market, and a booming domestic energy biz (goosed even more by ISIS-sparked troubles in Iraq), new research suggests that recent college grads just aren't making ends meet as well as preceding generations.
Though the Pew Research Center found that recent college graduates earn more than $17,500 annually than their non-graduate peers, the latest installment of an ongoing University of Arizona study finds that more than half of those graduates require financial support more than two years after college.
Moreover, 50.6% of college graduates surveyed say they rely on financial support from family members, including almost half of those who are employed full-time."
Continue reading the Forbes article
here
.
Upcoming "Tackling the Runaway Costs of College" Webinar
Seating may be limited – Register to ensure your spot!

Most parents are not financially prepared to enter the most expensive time period of their lives: covering their child's college education.
Our 1-hour workshops provide steps you can take right now to assure you understand the cost of attendance and how you can afford college without jeopardizing your retirement.
Our next upcoming workshop is: 
Senior Scoop: How to Make the Most Out of Summer Break
Soon-to-be Seniors (and Juniors):
We're smack dab in the middle of summer, and now that you've soaked up some sun and clocked in plenty of R&R, it's time to maximize your free time to its fullest.
While you've been rightfully savoring your vacation days, you don't want to leave your mind rusty or completely fall behind on college planning. Once you're required to again wake up at 7am each day and deal with classes on top of tedious homework assignments, your brain will most likely feel too burnt out to even consider college planning.
With over a month still ahead of you, there's plenty of time to space out activities that will exercise your mind muscles and get you one step ahead of the college planning process.
Continue reading Senior Scoop here.
Advice & Insight
Connect With Us For The Latest News!
Are you following Westface College Planning online? If not, here are just a few things you missed:
  We share a list of top music schools via U.S. News on our Facebook page.
  See the debate surrounding tuition-free colleges on my LinkedIn Page.
  Find out what cities are favored by college students on our Twitter page.
  5 of the most inexpensive colleges may save you a lot of financial grief. Get the full list on our  Google+ page.
Follow us on Facebook, Twitter, Google+ or connect with me on LinkedIn so you don't miss any additional updates!
Click here to reserve a spot on our mailing list. You'll receive our monthly newsletter updating you about imperative college finance information… directly to your e-mail!
About Westface College Planning
If you are a typical parent with college bound students, you're probably overwhelmed by all the research necessary to help your sons and daughters make the right choices and prevent overpaying for their education.
You are not alone!
Get the facts. Educate yourself to potentially save tens of thousands of dollars on a single college education. Parents of more than one child heading to college in the next few years, can save even more.
At Westface College Planning we work with families to help you plan for and navigate the "paying for college" process. We teach you how to minimize your out-of-pocket expenses, maximize financial aid eligibility, understand the best way to navigate through the college selection process and prioritize your sources of college funds to protect your life savings!
Sign up for a free workshop or webinar or call to schedule a complimentary college funding consultation today.
More information at westfacecollegeplanning.com.
Ready for your own success story?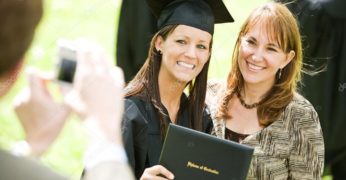 If you're a typical parent with college-bound students, you're probably overwhelmed. You want to help your sons and daughters make the right choices and prevent overpaying for their education. You're not alone! We're here to help. Schedule your free consultation today – click below to get started!
Catch our free, on-demand webinar:
How to Survive Paying for College
Join Beatrice Schultz, CFP® for our on-demand webinar, where she provides parents with the exact steps that often greatly lower the cost of college, even if there's little time to prepare.