July 2012: College's True Cost & More
Greetings!
Happy July! Yes, it's summer, but your student doesn't need to waste these precious months. There are a lot of ways they can be preparing for college – despite being out of school. Need some ideas? Check out our "Senior Scoop" for helpful suggestions!
The college planning process is full of difficult questions and potentially expensive pitfalls. If your student is beginning their senior year this fall, now is the time to research your family's expected out of pocket cost at every prospective college and incorporate a financial approach to the college selection process.
Whether your student is already in college, is a senior in high school or just starting their elementary school years, planning for college can never start too early. Give me a call at 650-587-1517 to schedule a complimentary private consultation to take the first step on the path to creating a clear college funding plan.
All the best,
Beatrice Schultz, CFP®
Westface College Planning
College Funding Specialist
Featured Find: College's True Cost
The Obama administration is rightly pressing colleges to bring clarity to the often misleading and unintelligible financial aid letters that many send out to newly admitted students. The White House's announcement that 10 colleges and state university systems have agreed to create user-friendly financial aid letters is encouraging, but more will obviously need to be done.
The colleges and universities that have committed to transparency – including the State University System of New York, the University system of Maryland, the University of Texas System and the University of North Carolina at Chapel Hill – have a combined enrollment of 1.4 million students.
They will provide students admitted for the 2013-14 school year a clear document that shows: how much a year of college will cost; options for paying those costs, including clear differentiation between grants and loans; estimated monthly payments for federal student loans that the student will likely owe upon graduation; and student graduation rates.
Read more on our blog.
Upcoming College Funding Workshops: Seating may be limited – Register to ensure your spot!
Did you know most families qualify for more financial aid than they ever thought possible? Our 1-hour College Funding Workshops provide steps you can take right now to assure you don't overpay for college, that you clearly understand the process and how to maximize your aid qualification!
We hope to see you at one of these upcoming workshops:
College Funding Workshop: Thursday, September 6, 2012 from 6:30-7:30 pm at the Pacific Athletic Club, 200 Redwood Shores Parkway, Redwood Shores
Parents and students are welcome! Please visit our workshops page to register.
Senior Scoop: Steps for Students & Parents to Prepare for College
It's summer time, school is out, pools are open and if you listen very closely you can hear students all over the place saying, "I'm bored, there's nothing to do!" Well here are some solutions to your high school student's boredom that will have very positive impact on their college planning. Many students have very hectic schedules during the school year that often don't allow them to take advantage of some of the ideas below. Don't let this summer go by without having your high schooler check a couple of these activities off the list.
Schedule at least two or three career interviews. These can be done over coffee or lunch and are intended to allow your son or daughter to talk with someone in a job or profession that they believe they might want to pursue. I would suggest that you help them develop a list of questions to ask. This will allow your student to get real world feedback, both good and bad. Conversations like this will help develop options for majors and careers that are most likely to coincide with your student's interests and aptitudes. Most adults are more than willing to take 30 minutes or so to help out a teenager considering their future. Friends, neighbors, church members and friends' parents are all good options to find someone in a particular profession.
Taking a personality/career assessment test such as the Birkman is a great use of time during the summer. Tests such as this will help a student better understand what they are going to be challenged by, what will stimulate them, what type of environment or job will stress them, etc. This data can then be used in conjunction with the selection of majors to put a college/career plan together that will most likely lead to long term success. These tests generally cost around a few hundred dollars and can be completed in less than an hour or so.
Read more here.
Advice & Insight: Connect With Us For The Latest News
Are you following Westface College Planning online? Here are just a few things you missed:
What will your student's budget look like after graduating from college? Helping them make wise choices before they start will impact their life after earning their degree: https://nyti.ms/K6HVud
Choosing the right college is a very difficult but extremely important task. Your college search does not have to be limited to the Ivy Leagues and other "name brand" colleges. These 8 tips will help you to ensure you choose the best college for you. https://n.pr/KzPjjm
Follow us on Facebook or connect with me on LinkedIn so you don't miss any additional updates!
About Westface College Planning
At Westface College Planning, we are committed to helping parents through the process of making the right financial choices for their college bound students.
If you are a typical parent with college bound students, you're probably overwhelmed by all the research necessary to help your sons and daughters make the right choices and prevent overpaying for their education.
You are not alone!
Our information packed one-hour workshops will help you:
Understand the true cost of college and how to afford it.
Learn the specific steps to take immediately to maximize financial aid.
Receive valuable information on scholarships and gift aid qualification.
Gain awareness on how to accurately compare the true cost of schools, public vs. private.
Develop best practices for school selection, and more!
More information at westfacecollegeplanning.com.
Ready for your own success story?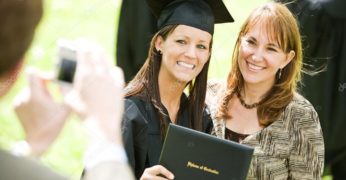 If you're a typical parent with college-bound students, you're probably overwhelmed. You want to help your sons and daughters make the right choices and prevent overpaying for their education. You're not alone! We're here to help. Schedule your free consultation today – click below to get started!
Catch our free, on-demand webinar:
How to Survive Paying for College
Join Beatrice Schultz, CFP® for our on-demand webinar, where she provides parents with the exact steps that often greatly lower the cost of college, even if there's little time to prepare.